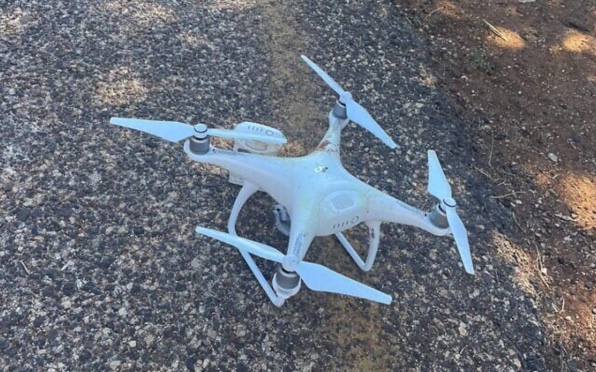 In The News
IDF says it downed Hezbollah drone that entered Israeli airspace amid major drill
Israeli troops downed a drone belonging to the Hezbollah terror group on Tuesday after it entered Israeli airspace from Lebanon, the Israel Defense Forces said.
The incident occurred as the military was holding a wide-scale monthlong drill called Chariots of Fire. During the past week, the exercise focused on training for fighting on Israel's northern front, including against Hezbollah. On Tuesday, the military will be holding one such exercise in the northern city of Haifa.
A statement from the Israel Defense Forces said air control units tracked the unmanned aircraft "throughout the incident" before taking it down.
A picture of the drone released by the military showed a small quadcopter that appeared to be a commercially available model manufactured by Chinese company DJI.
It did not specify how it was brought down as it entered Israeli airspace.
Read More: Times of Israel