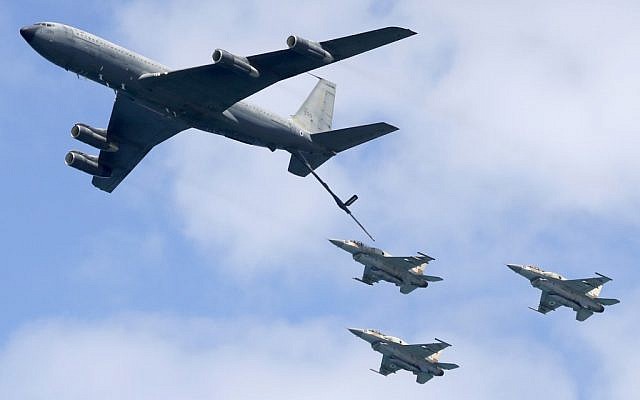 In The News
IDF said to resume practicing potential strike on Iranian nuclear sites
The Israeli Air Force has resumed training for a possible strike on Iranian nuclear facilities, Israeli television reported Thursday.
According to Channel 12 news, Israel Defense Forces Chief of Staff Aviv Kohavi ordered that budgetary funds be set aside for drilling such a scenario, after a two-year hiatus.
The network said Kohavi had also ordered that the air force train "intensely" in simulating a strike on Iran's nuclear program.
The orders were reportedly given during a meeting Kohavi held at his office in recent days.
The report did not cite a source and there was no comment from military officials.
Read More: Times of Israel