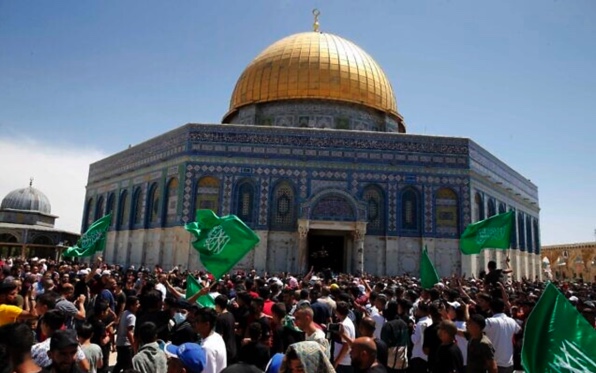 In The News
IDF said to fear Temple Mount clashes on Tisha B'Av may ignite already-tense Gaza
Fears of clashes on Jerusalem's Temple Mount during Sunday's Tisha B'Av fast day have reportedly led Israel's political and security echelons to keep widespread road closures along the Gaza border in place through the weekend.
The closures have been in place since Tuesday following the IDF's arrest of Palestinian Islamic Jihad's West Bank leader Bassam Saadi the night before. Security officials insisted that the precautionary measures were necessary due to ample intelligence that PIJ is seeking to target Israeli civilians and soldiers in retaliation for Saadi's arrest.
But Gaza border residents were losing patience Thursday, with some of them gearing for a fourth straight day where they've been unable to leave their towns.
Prime Minister Yair Lapid said Thursday that the lockdowns would not continue for much longer, but Channel 12 reported that the government was slated to leave the closures in place until at least the end of Tisha B'Av on Sunday night amid fears of an anti-tank guided missile or sniper attack by PIJ.
Read More: Times of Israel