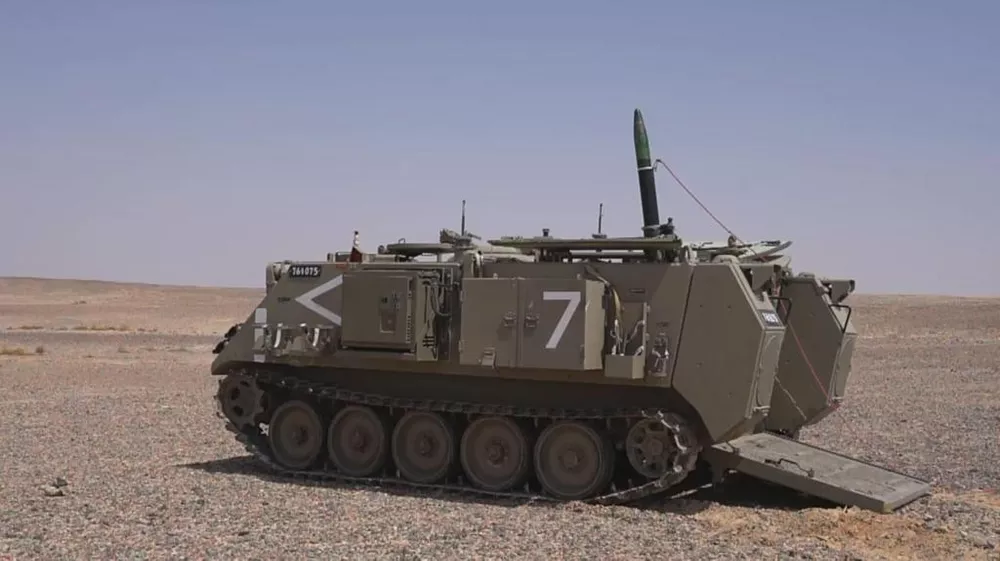 Israel Defense Force (IDF)
IDF reveals new laser-guided mortar system to 'revolutionize' the battlefield
03/13/2021
Gantz praises new weapon that contends 'with enemies hidden within civilian, urban environments'
Israel's R&D branch in the Ministry of Defense and Elbit Systems revealed Sunday the Israel Defense Forces' (IDF) new Iron Sting — a network of precise fire systems set to "revolutionize ground warfare."
The Iron Sting is a 120 mm mortar munition that employs laser and GPS to engage targets accurately and prevent collateral damage, the Defense Ministry said in a statement.
It can be mounted on Humvees or armored personnel carriers for both open terrains and urban environments.
According to the ministry, the system's precision will reduce the possibility of collateral damage and prevent injury to non-combatants — equipping "battalions with organic, accurate and effective firepower."
Israeli Defense Minister and Alternate Prime Minister Benny Gantz hailed the new system, stipulating it "fulfills the IDF's needs, adapting combat capabilities to contend with enemies hidden within civilian, urban environments, while meeting the legal and moral standards set by the State of Israel."
After successfully completing a series of trials in a testing site in southern Israel, the country will commence production and supply the IDF with the Iron Sting system, the ministry added.
Read More: I24