Israel Defense Force (IDF)
IDF readies for massive weekend protests along Gaza Border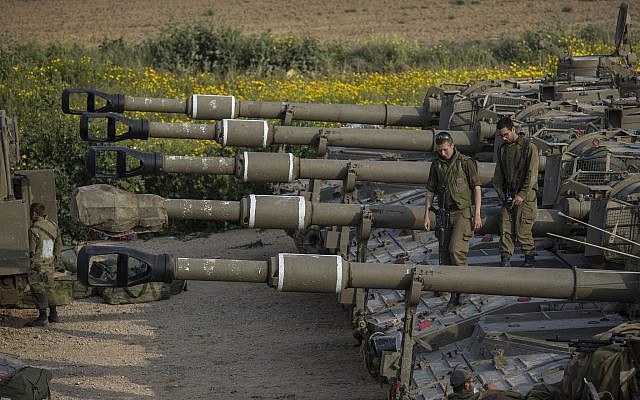 The Israeli military said Thursday it is readying for protests along the Gaza border planned for Saturday, Palestinians' Land Day, and a possible outbreak of violence.
The date also marks a year since the start of weekly violent protests along the Israel-Gaza border, known as the March of Return, which at times have escalated into exchanges of fire between Israel and Palestinian terror groups in the coastal enclave, most recently earlier this week.
"IDF troops have completed operational preparations for the events of Land Day in the southern region and are continuing to increase preparedness for a possible escalation of violence caused by violent and terrorist acts during [the protests]," the army said in a statement.
Meanwhile, Prime Minister Benjamin Netanyahu said he'd ordered the military to prepare for an "extensive campaign" should Egypt-brokered ceasefire negotiations fail.
Ahead of the protests and riots expected for the weekend, the Israel Defense Forces deployed three additional brigades to the Gaza Division, along with an artillery battalion, and called up reservists from air defense and other select units.
The military also canceled weekend leave for all combat soldiers stationed in the Southern Command.