Hamas
IDF probe of Gaza riots reveals nearly 1,500 rockets fired since March 30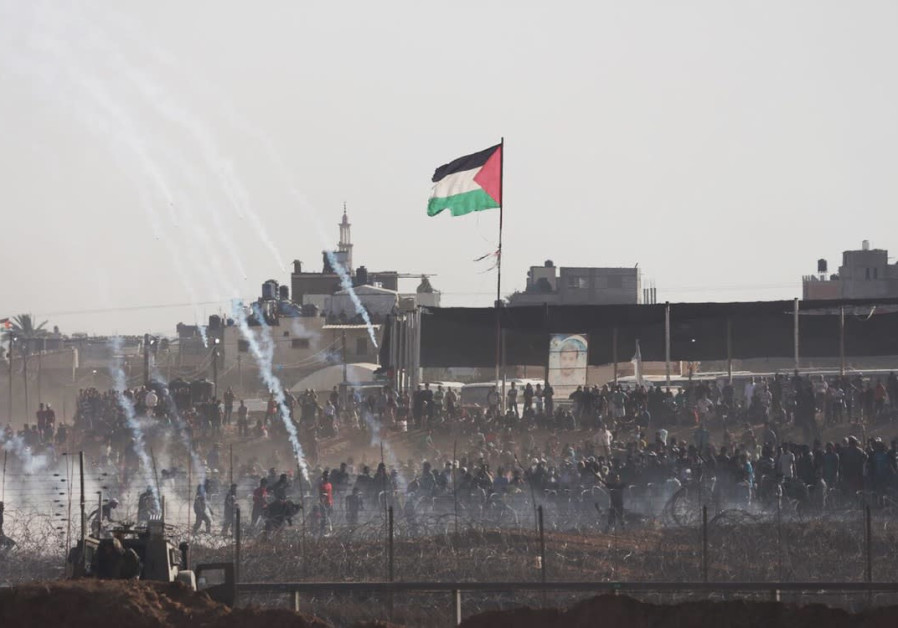 The IDF has released a document detailing the year-long Great March of Return protests along the Gaza border, including new details that have not been previously released.
The Great March of Return protests began on March 30th and has seen thousands of Gazans violently demonstrating along the security fence with Israel, demanding an end to the 12-year long blockade.
According to the military, over a half million people have attended the protests since they began, with the number of Palestinians congregating at points along the border between several thousand to 45,000 each day. The rioters are provided with electricity, free wireless Internet and network connections, as well as food and drink by Hamas.
During the violent protests, Gazans have been burning tires and hurling stones and marbles as well as throwing of grenades and improvised explosive devices (including military-grade explosives) toward IDF troops. Ball bearings and other projectiles have also been hurled by protesters, often by using high-velocity slingshots.
In addition, mines and booby-trapped explosive devices with delayed detonation devices are also laid along the fence during the riots under the cover of smoke and crowds and "pose a direct threat to the lives and safety of IDF forces operating in the border area," the military said.
According to the military, "drones used by the IDF to deliver tear gas have been felled by using electronic jamming as well as by shooting them down from the sky."
Gazans have also launched thousands of aerial incendiary devices into southern Israel, leading to 2,000 separate fires resulting in over 35,000 dunams (approximately 8,500 acres) of land being burnt.
"This has included over 13,000 dunams (approximately 3,200 acres) of nature reserves, and over 11,000 dunams (approximately 2,700 acres) of forestry," the document said.
Read More: Jerusalem Post