Terrorism
IDF: Palestinian tries to stab soldiers in Hebron, is shot dead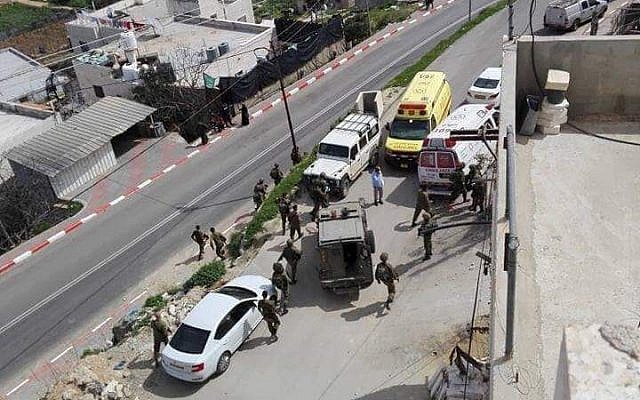 Israeli soldiers shot dead a Palestinian man as he tried to stab them in the West Bank city of Hebron on Tuesday, the military said.
No servicemen were injured in the incident, the Israel Defense Forces said.
"IDF soldiers spotted the terrorist armed with a knife as he ran toward them. The soldiers pushed the terrorist back as he tried to run into a nearby civilian building. The soldiers shot the terrorist, thwarting the attack, and he was killed," the military said.
The army also released a photograph of the knife the suspect had in his possession.
The suspect, armed with a knife, entered the contentious Beit HaShalom building in Hebron, near the Kiryat Arba settlement.
A resident of the building, one of the few Jewish-owned structures inside the overwhelmingly Palestinian city, saw and called Israeli security forces to the scene, according to reports from the scene.
A video filmed at the scene showed the attacker lying on the ground in the entrance hall of the building with what appeared to be a gunshot wound to the chest.
The knife was seen on the ground several feet away from him.
Read More: Times of Israel