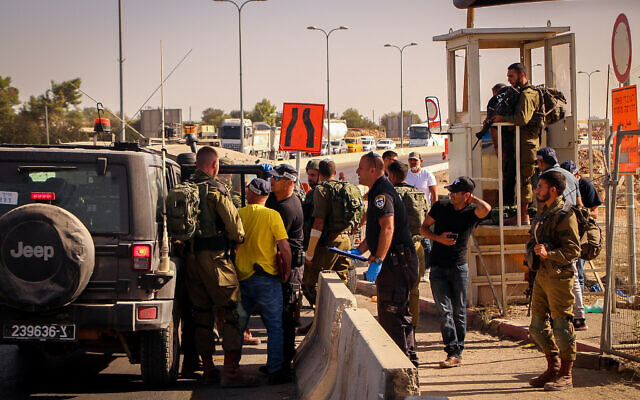 In The News
IDF: Palestinian man attempts to stab soldiers at Gush Etzion junction
A Palestinian man attempted to carry out a stabbing attack on IDF soldiers at a hitchhiking station at the Gush Etzion junction in the West Bank on Monday morning, but was shot before he could inflict harm, according to the military.
Initial reports indicated that no Israelis were harmed in the attack, and the terrorist was shot in the hand and transported to Shaare Zedek Medical Center in Jerusalem in moderate to serious condition.
Palestinian media identified the alleged stabber as Mohammad Mahmoud Bilu, 27, from the town of Beit Fajjar south of Bethlehem.
According to the IDF, the man attempted to stab an IDF combat soldier with a screwdriver. The soldier repelled the terrorist and a second soldier opened fire, wounding the man.
Read More: Times of Israel