Syria
IDF on high alert along northern border following Syria strikes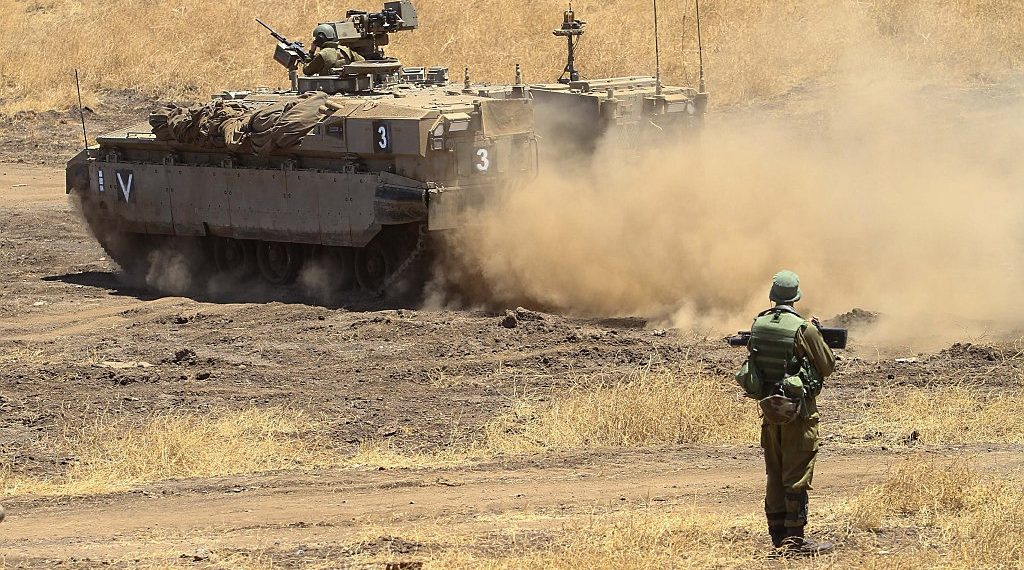 IDF forces deployed along the nation's northern border were on high alert Thursday following airstrikes in southern Syria overnight Tuesday.
According to the Syrian state news agency's report, the country's air-defense systems were activated against "hostile missiles" launched from the Israeli Golan Heights and Israeli aircraft west of Damascus. In addition, According to the report, two further explosions were heard around 1:00 a.m., one in the Quneitra area and a second in Tal al-Hara, adjacent to Quneitra.
Follow Israel Hayom on Facebook and Twitter
Syria accused Israel of the strikes but Israel neither confirmed nor denied the reports. Israel is keeping close tabs on developments in Syria after reports earlier this week said that Druze Hezbollah operative Mashhour Zidan, had been assassinated in Quneitra.
The Syrian Observatory for Human Rights reported that the attack was directed, among other targets, against weapons storage sites used by Hezbollah and other pro-Iranian militias in Syria's and housing long-range missiles and other weaponry. It was further reported that one of the missiles had exploded inside a base in western Damascus where large forces of pro-Iranian militias in Syria were stationed.
The zone has been a target of Israeli raids against Tehran-backed militias which have become entrenched in southern Syria and the Golan Heights near the border with Israel.
Read more: Israel Hayom