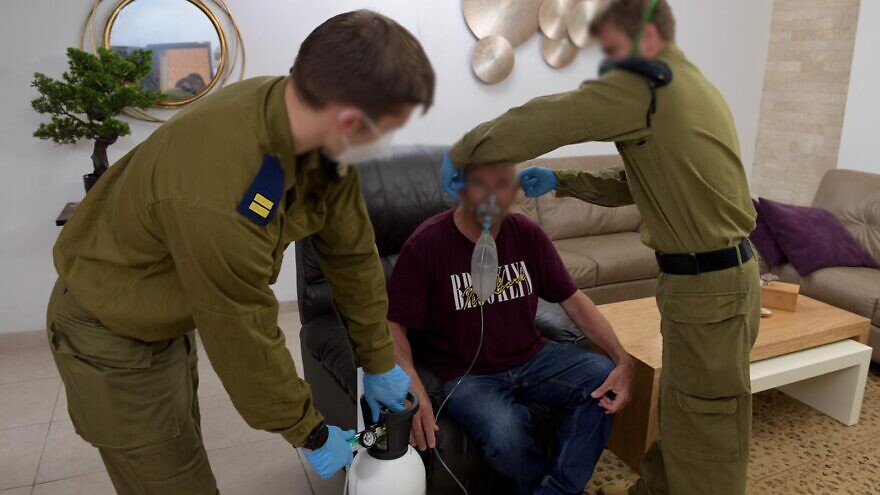 Israel Defense Force (IDF)
IDF Naval Commando Unit Keeps Oxygen Flowing to Civilian Care Centers, Stressing 'the Need of the Hour'
The Israel Defense Forces' elite naval commando unit, Shayetet 13, has been making nonstop deliveries of oxygen cylinders to civilian care facilities that were struggling to get hold of supplies in recent weeks as hospitals raced to stock up on their own oxygen tanks.
The Shayetet 13 Unit is the navy's marine commando unit that operates at sea, on land and in the air, and is known for its daring operations. During normal activities, it's designed to be able to inflict strategic damage to enemy maritime infrastructure and gather critical intelligence. While the unit's core activities have not been harmed, it has taken on a new role during the coronavirus pandemic due to its extensive experience in scuba-diving and the ability to compress oxygen gas into cylinders.
In recent weeks, a number of teams from Shayetet 13 have developed solutions for civilians in need of oxygen cylinders for medicinal purposes. Maj. N (full name withheld), head of the project, told JNS about some of those efforts.
Read More: JNS