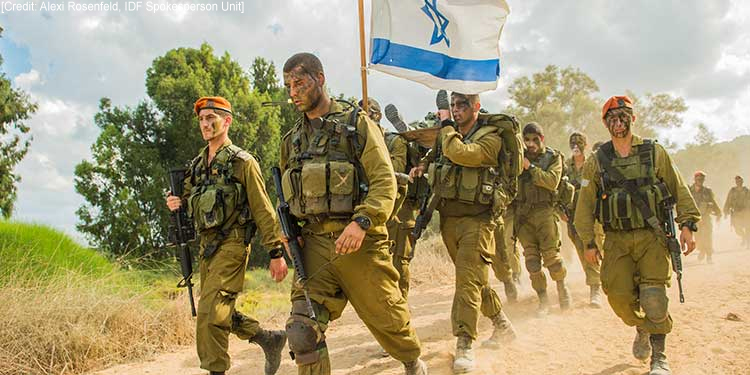 In The News
IDF launches largest military exercise in country's history
05/09/2021
The IDF launched the largest military exercise in Israel's history Sunday, which is expected to run throughout the month of May.
Participating units will train for combat and emergency scenarios on Israel's most hostile fronts, while Chief of Staff Lt.-Gen. Aviv Kochavi has decided to conduct the training as originally planned, despite recent tensions in east Jerusalem and the Gaza Strip.  
The exercise, dubbed "Chariots of Fire," will simulate a "month of war" for the first time in Israel's history and practice synchronized maneuvers to combat against the country's most dangerous enemies.
All regular and reserve IDF forces from all commands will participate in the massive exercise and involve the Defense Ministry, the National Emergency Authority, the Foreign Affairs Ministry, and other security bodies.
Aside from national emergency response preparedness and combat training, the IDF hopes the month-long exercise will provide valuable research, insights, and techniques that could be employed in future combat scenarios. 
The Lebanon-based Shiite Hezbollah terrorist group has placed itself on high alert ahead of these maneuvers, Lebanese media reported.