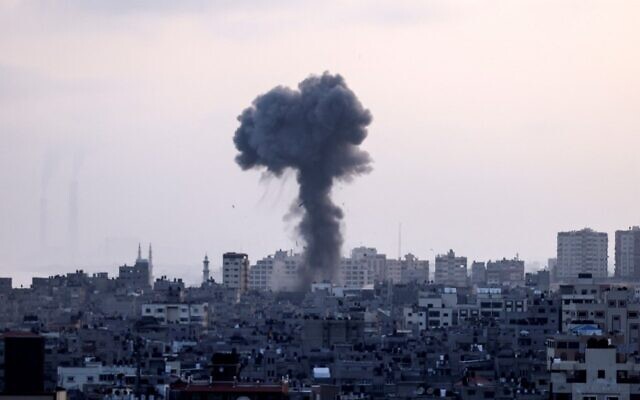 In The News
IDF kills 4 Hamas, Islamic Jihad commanders in targeted strikes in Gaza
05/11/2021
Three Islamic Jihad commanders and one from Hamas were killed in targeted strikes by Israeli forces on Tuesday afternoon, as the Israel Defense Forces expanded its airstrikes in the Gaza Strip in retaliation for the firing of hundreds of rockets at Israeli cities.
The main target of the strike on the Islamic Jihad fighters appeared to have been Sameh Fahim Al-Mamlouk, a senior commander in the terror group's armed wing, the Al-Quds Brigades. The other two fighters were field commanders who oversaw rocket strikes on Israel.
"Those who were eliminated were responsible for rocket fire by Palestinian Islamic Jihad, including in the most recent round of escalation," the Israeli military and the Shin Bet security said in a joint statement.
A spokesperson for the Israeli military added that Israel also conducted an additional targeted killing of a Hamas commander, killing the head of the terror group's anti-tank guided missile unit in Gaza City. Iyad Fathi Faik Sharir had led a number of attacks against Israel in recent years, the army said.
The three Islamic Jihad terrorists were killed in an apartment building in Gaza City's upscale al-Rimal neighborhood. According to Gaza-based Palestinian media, several others were injured in the attack; it is unclear whether they were civilians or terror group members.