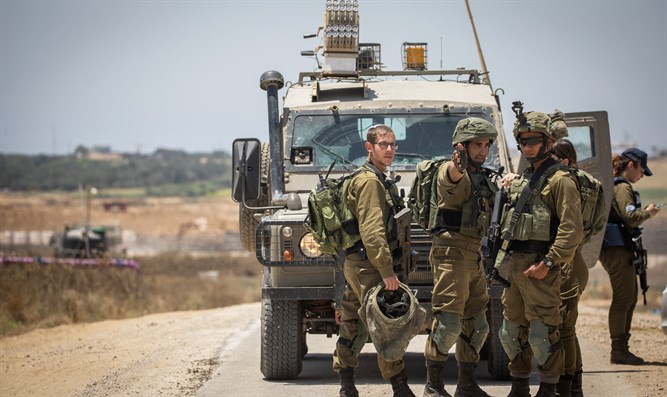 Israel Defense Force (IDF)
IDF: Israeli troops arrest Gazan infiltrator armed with 3 grenades
03/11/2021
Palestinian man taken into custody for further questioning
The Israel Defense Forces (IDF) apprehended Friday a Palestinian suspect who infiltrated into Israel from the northern part of the Gaza Strip.
After interrogating him at the scene, the troops found out that he carried three hand grenades with him and left them in a field before his arrest, an IDF spokesperson said in a statement.
The suspect was taken to detention for further questioning.
Earlier this week, three Palestinian fishermen were killed in an explosionoff the Gazan shore near Khan Yunis.
Nizar Ayash, chair of the Gaza Fishermen's Association, said the three were killed after a projectile hit their boat.
Some of the Palestinian accounts blamed Israel for the incident, while the Gaza-based Hamas terrorist group said it was probing the incident.
Read More: I24