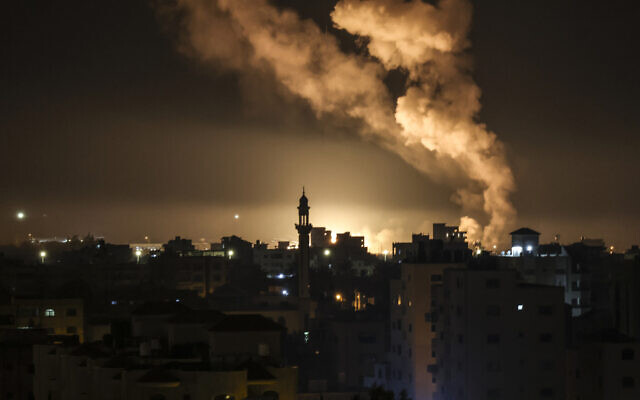 Hamas
In The News
IDF: Israeli jets strike underground Hamas facility in central Gaza
Israeli fighter jets targeted an underground weapons facility in the central Gaza Strip in the predawn hours of Monday in response to a rocket launch from the Palestinian enclave on Saturday evening, the military said.
The Israel Defense Forces said the targeted facility produced raw materials for manufacturing rockets and was run by the Hamas terror group.
"The strike deals a serious blow to Hamas's ability to fortify and arm itself," the IDF said in a statement.
Israel considers Hamas, which rules the Strip, responsible for any attack emanating from the enclave regardless of whether the group was behind it.
Shortly after the military confirmed the attack, incoming rocket warning sirens blared in southern Israeli communities near the Gaza Strip, including Sderot and Kibbutz Nir Am. The alert also sounded in Kibbutz Ruhama, about 10 kilometers (6.2 miles) east of Sderot.