In The News
IDF: Islamic Jihad snipers fire at troops on Gaza border; none injured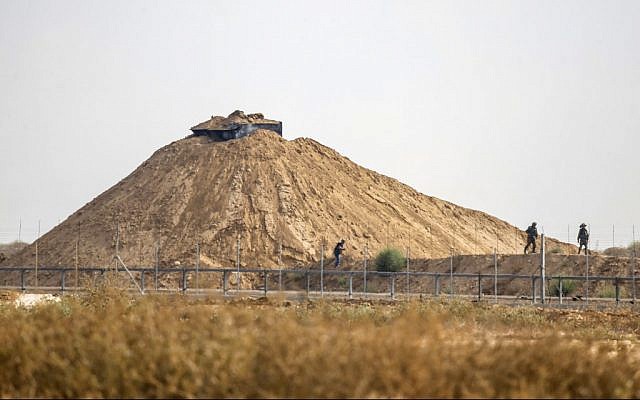 A sniper team from the Palestinian Islamic Jihad terror group opened fire on a group of Israeli soldiers and police officers along the southern Gaza border on Wednesday, causing no injuries, the Israel Defense Forces said.
The Israeli troops — both IDF soldiers and officers from the police's counter-terrorism unit — responded with artillery fire "to remove the threat," the military said.
There were no immediate reports of Palestinian casualties, though the IDF said it "identified a hit."
The military said the PIJ team opened fire from near the city of Khan Younis in southern Gaza.
The presence of counter-terrorism police officers along the Gaza security fence appeared to indicate that Israeli security forces had advanced knowledge of an impending attack by the PIJ, as this unit — known in Hebrew by its acronym Yamam — is not usually stationed along the border.
Read More: Times of Israel