Israel Defense Force (IDF)
IDF hits more than 100 Hamas targets in Gaza after rockets fired at Tel Aviv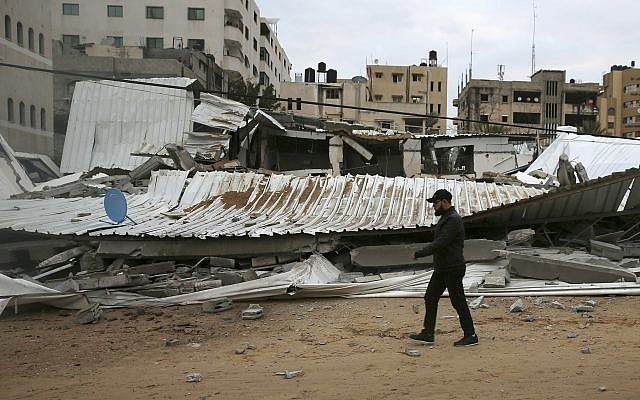 Israeli war planes hit over 100 Hamas targets in the Gaza Strip in a night of strikes after two rockets were fired at Tel Aviv for the first time since the 2014 war, the Israel Defense Forces said.
The strikes came after an urgent late night consultation between Prime Minister Benjamin Netanyahu and his defense chiefs in Tel Aviv. "Decisions were taken," an Israeli official said without elaborating.
Shortly after the strikes began, the IDF issued a statement saying the "Hamas terror group carried out the rocket fire." Hamas has denied it was behind the move.
On Friday morning, IDF spokesman Ronen Manelis said that over 100 Hamas targets were hit in response to the fire on Tel Aviv; air strikes went on throughout the night.
The IDF said targets included the headquarters responsible for the planning and execution of attacks in the West Bank.
In addition, the army said an underground manufacturing site of standard-grade rockets in the Gaza Strip was hit, as well as a military training site that the IDF said served as Hamas's drone center in the south of the enclave.
Read More: Times of Israel