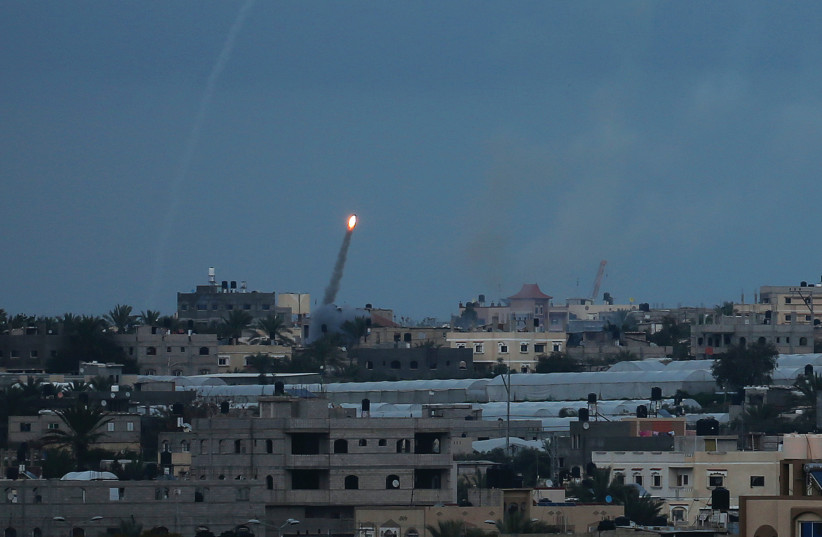 In The News
IDF Hits Key Hamas Rocket Facility During Overnight Strike: Report
12/26/2020
Site hit in retaliatory strike said used by Hamas for developing rocket attack capabilities
The Israel Defense Forces (IDF) hit a key Hamas military facility during its overnight retaliatory strike on the group's assets in the Gaza Strip, Ynet reported on Saturday.
According to the report, one of the targets hit was of special importance to Hamas as it was used by the Gaza-based terrorist group to develop its rocket strike capabilities.
Following the attack on the structure, which was located next to the Pepsi Cola factory in Gaza, Hamas sealed the area off, preventing any recordings.
It relocated all of the equipment it had managed to recover from the building to a different site in a truck.
Overnight, the IDF attacked Hamas targets in the coastal enclave in retaliation for two rockets fired from Gaza into Israel's south, setting off red alert sirens in the Ashkelon area.
Both projectiles were intercepted by the Iron Dome missile defense system
The IDF warned that it took all terrorist threats to Israel seriously and was willing to take resolute action against attacks on Israeli sovereignty and civilians.
Read More: I24