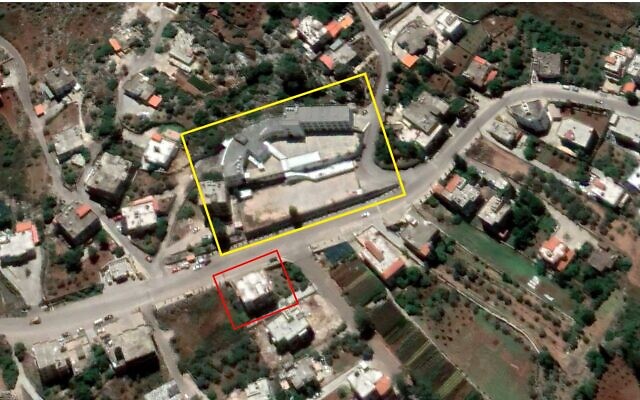 IDF: Hezbollah storing massive weapons depot next to a school
The Israel Defense Forces on Wednesday revealed the location of an alleged Hezbollah arms cache in central Lebanon, saying a large quantity of explosives was being stored in a building across the street from a school.
According to Israeli assessments, explosives with roughly half the destructive power of the massive blast that leveled huge swaths of Beirut last year were being kept in the building in the village of Ebba.
The military refused to elaborate on the nature of the weaponry it suspected was being kept in the building.
The IDF anticipated that following its exposure of the site, Hezbollah would quickly empty the structure and move any munitions inside elsewhere.
While this would deny the military a target for attack in any future conflict, the army said it was prepared to show its hand now, signaling to Hezbollah the depth of its intelligence-gathering and exposing to the world the terror group's apparent endangerment of children.
Read More: Times of Israel