Israel Defense Force (IDF)
IDF helicopters pound Hamas positions in response to explosive balloon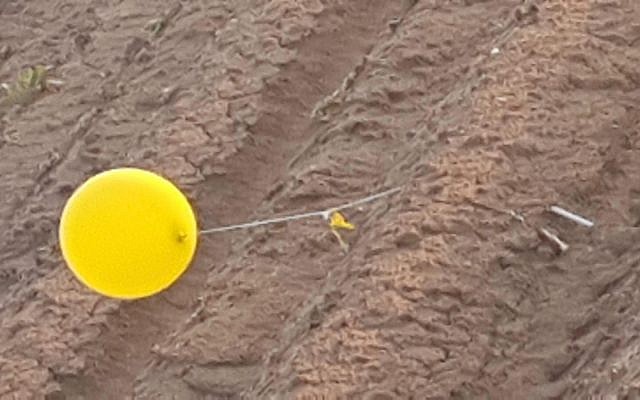 IDF attack helicopters hit two positions of the Hamas terror group in the southern Gaza Strip on Monday in response to an explosive device that was carried into Israel by balloons launched from the Palestinian enclave, the army said.
It was Israel's fourth retaliatory airstrike against the terror group in the past three days.
On Sunday night an Israeli military drone bombed a Hamas position in the northern Gaza Strip in response to a violent riot along the border nearby, according to Palestinian media.
Members of a so-called "confusion unit" held a violent demonstration along the security fence in the northern Gaza Strip, east of Beit Hanoun, burning tires and setting off many explosive devices near the border.
"An Israel Defense Forces aircraft attacked a Hamas post in response to the throwing of explosive devices across the security fence in the northern Gaza Strip," the army said at the time.
It appeared to be the military's first time conducting such an attack in response to riots along the security fence itself, rather than to cross-border violence directed toward Israeli civilian communities.
After halting their activities for several months, the Palestinian "confusion units" recently returned to the Gaza border, holding riots at various locations along the security fence each night in an effort to maintain pressure on Israel by tormenting civilians living nearby and troops serving on the border.
Read More: Times of Israel