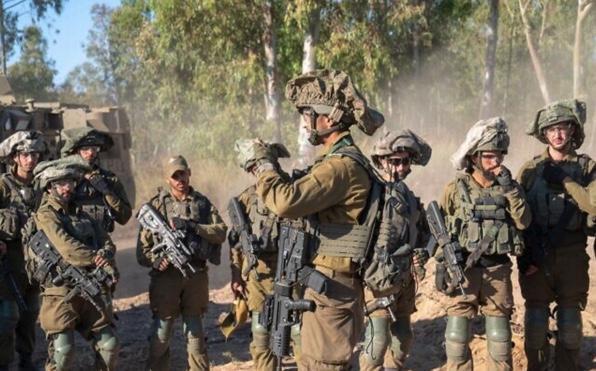 In The News
IDF girds for Hamas surprise attack with Gaza border calmest it has been in a decade
More than a year after the Israel Defense Forces fought an 11-day war against terrorists in the Gaza Strip, military officials on Thursday touted new defensive measures as key to maintaining one of the quietest periods in southern Israel in recent years, but warned that the Hamas terror group is working to circumvent them in a potential surprise attack.
Since the fighting last May, which saw over 4,360 rockets and mortar shells fired at southern and central Israel, just 11 projectiles have been fired from the coastal enclave, marking the calmest period since Israel withdrew troops and settlers from the Gaza Strip in 2005, according to officials.
"During the 11 days of Operation Guardian of the Walls, we were able to disrupt and suppress almost all of the terrorist organizations' offensive attempts, because we changed the defensive equation," said Brig. Gen. Nimrod Aloni, commander of the IDF's Gaza Division, using the military's name for the war that lasted between May 10 and 21.
Read More: Times of Israel