Israel Defense Force (IDF)
IDF general: Hezbollah still planning Galilee invasion, despite anti-tunnel op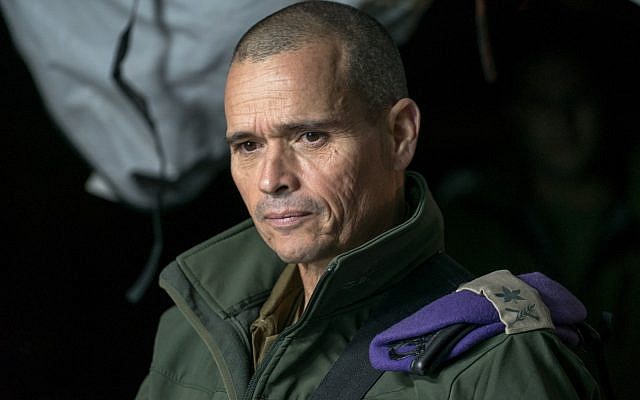 The new commander of the IDF's Ground Forces said Thursday the Lebanese terrorist group Hezbollah was still planning to carry out a surprise invasion of northern Israel, despite the recent Israeli operation to uncover and destroy an extensive network of cross-border attack tunnels dug by the Iran-backed militia.
Maj. Gen. Yoel Strick was tapped to lead the military's Ground Forces in February, amid increased criticism charging that Israeli troops were not prepared for war. His comments came less than four months months after the IDF concluded its anti-tunnel operation along the Lebanese border.
"Hezbollah still has plans to invade the Galilee," he told the Ynet news site in an interview, referring to entering Israeli territory through a cross-border tunnel network. "Of course we won't allow that to happen, we will thwart these plans."
In December, Israel accused Hezbollah of digging cross-border tunnels into its territory from southern Lebanon and launched an operation to destroy them.
According to the army, Hezbollah had planned to use the tunnels to kidnap or kill civilians or soldiers, and to seize a slice of Israeli territory in the event of any hostilities.
The IDF did not given a total figure for the tunnels found, though it announced in January that six were destroyed during the course of the operation.
Read More: Times of Israel