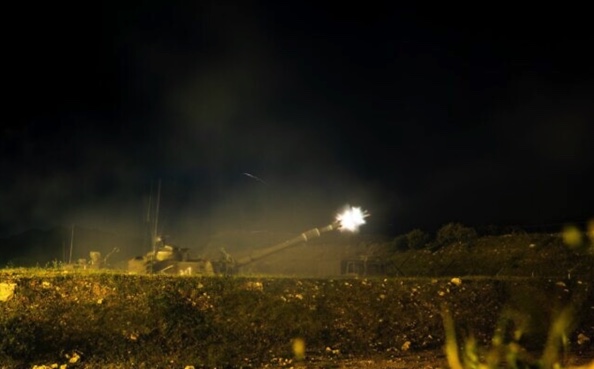 In The News
IDF fires dozens of shells at targets in Lebanon after rocket attack on Israel
The Israel Defense Forces said early Monday that it attacked targets in Lebanon after a rocket was fired into Israel earlier in the night.
"IDF artillery is now attacking targets in Lebanon and firing at the launch area in retaliation for the rocket fired into Israeli territory," the IDF said in an initial statement. Later it said it struck the launch area with dozens of artillery shells, as well as "an infrastructure target," without elaborating further.
The rocket that was fired into Israel from Lebanon landed in an open area near Kibbutz Matzuva, close to the border, without causing damage or injuries.
Hezbollah-linked media in Lebanon also reported that a rocket had been fired toward Israel, from an area between the towns of Qlaileh and Maaliyeh, southeast of Tyre.
No rocket warning sirens sounded in Israel as the rocket landed in an open area, and the military said that alert levels in the area remain "normal."
Read More: Times of Israel