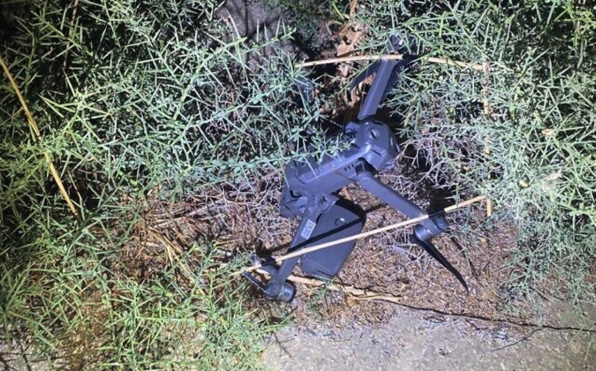 In The News
IDF downs quadcopter drone flown by Hamas near Gaza border
Israeli forces on Tuesday brought down a small quadcopter drone launched by the Hamas terror group over the northern Gaza Strip, the military said.
According to the Israel Defense Forces, the small off-the-shelf device was monitored during its flight and did not cross Israel's barrier with the coastal enclave.
It was brought down while flying near the border fence.
The IDF did not specify how the drone was brought down; however, it was believed to have been done using electronic warfare means.
A picture of the drone released by the military showed a small quadcopter that appeared to be a commercially available model manufactured by Chinese company DJI. It did not appear to have been damaged after being downed.
Read More: Times of Israel