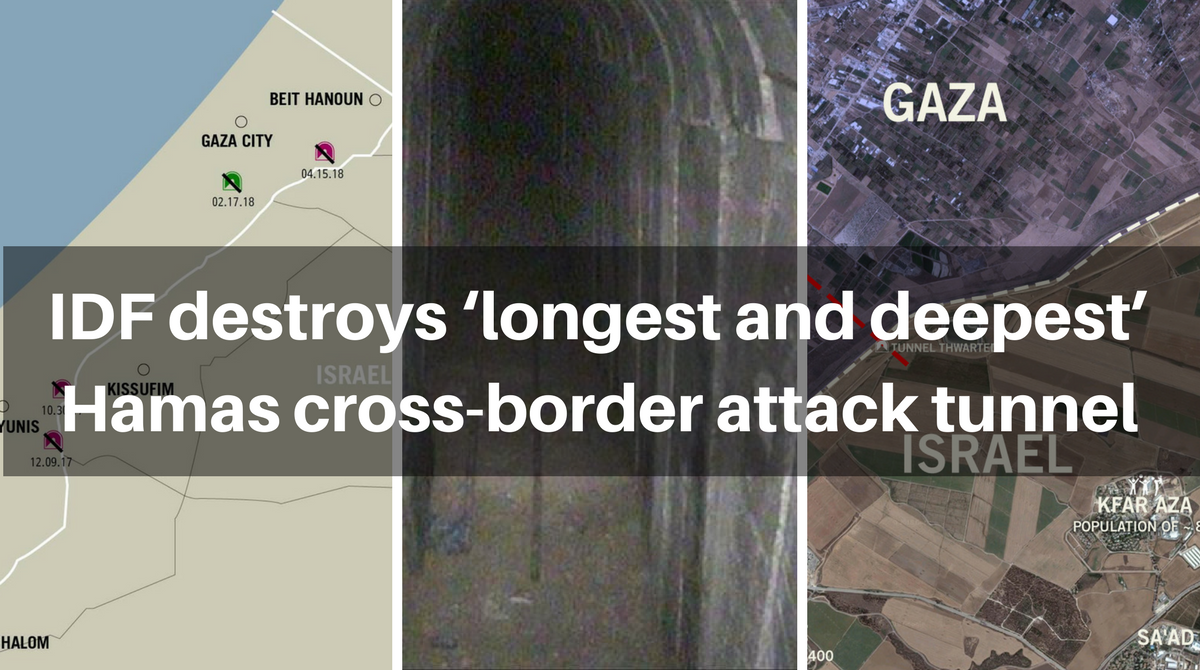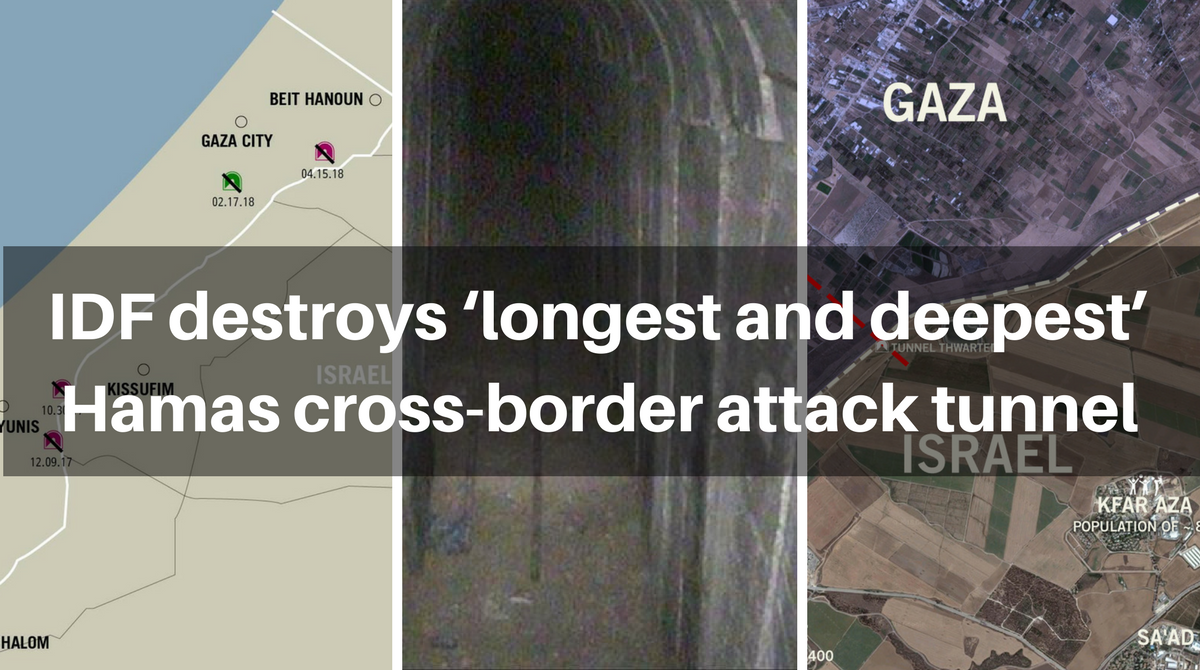 Hamas
IDF destroys 'longest and deepest' Hamas cross-border attack tunnel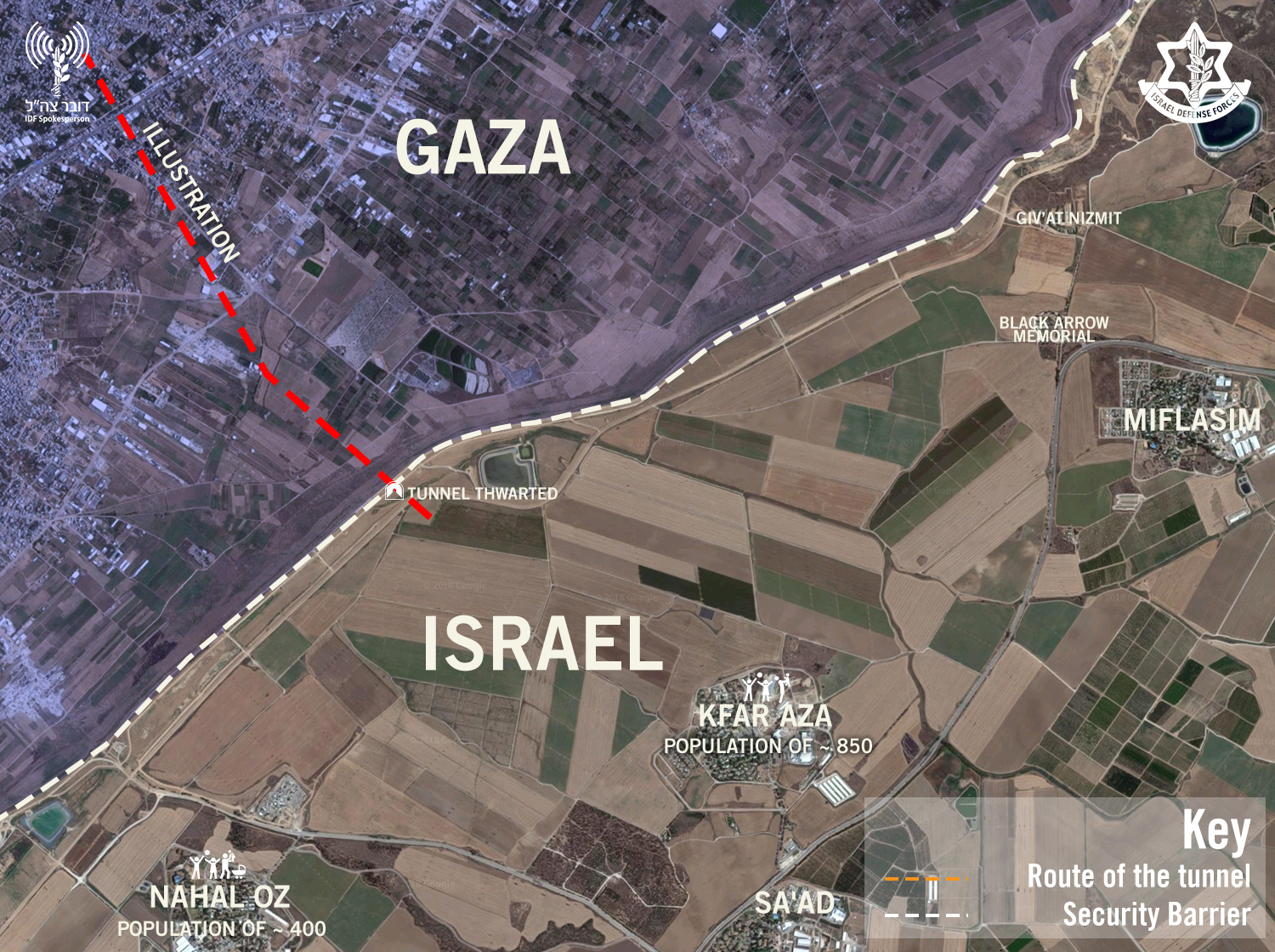 The Israel Defense Forces on Sunday announced it destroyed a sophisticated Hamas attack tunnel, leading from the Gaza Strip into Israeli territory, over the weekend.
The tunnel was the "longest and deepest" underground passage discovered in Israel thus far, according to Defense Minister Avigdor Liberman.
It passed under the border in an area where Palestinian protesters have recently clashed with security forces, the army said, and was ready for use.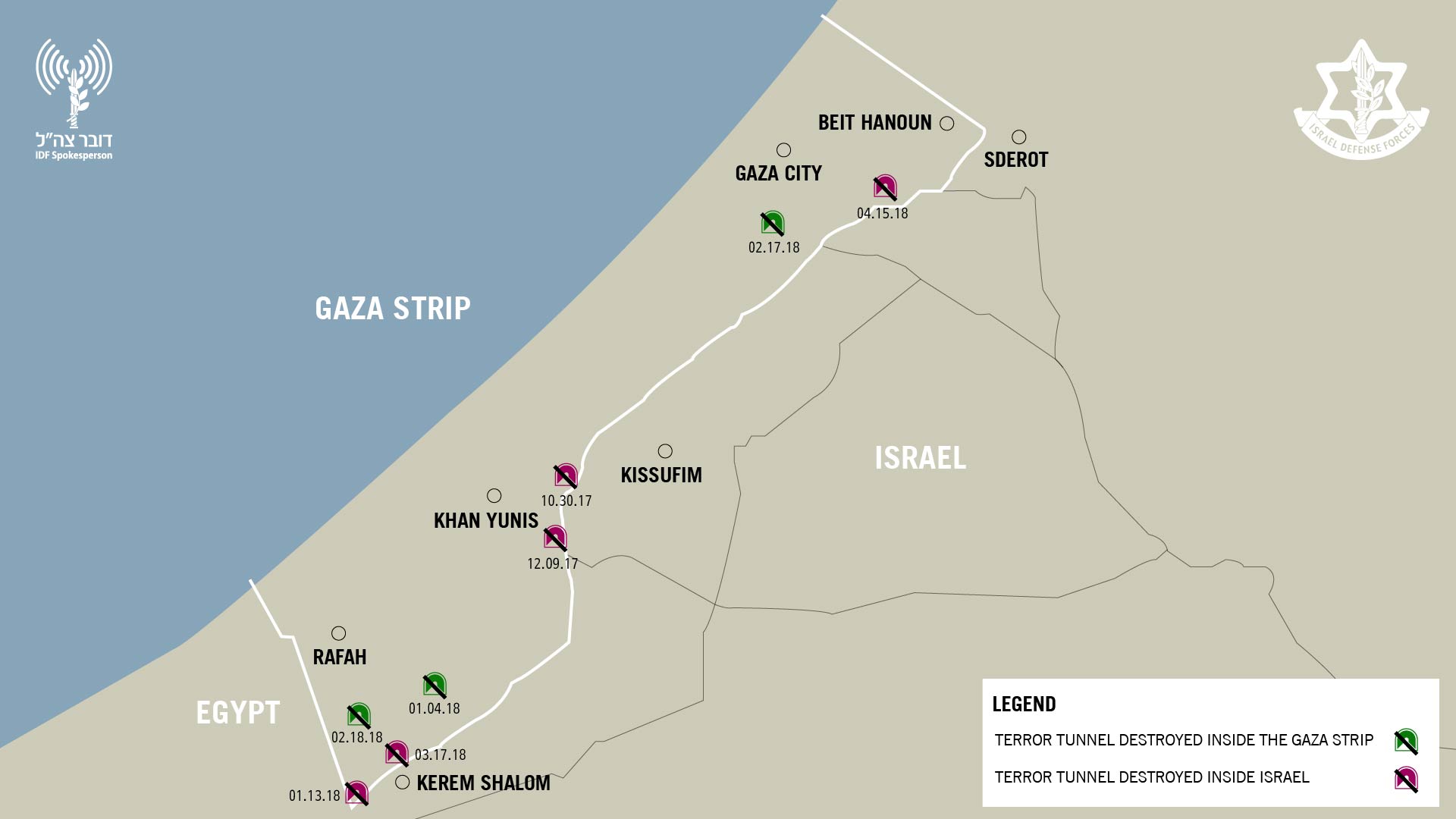 A military spokesman said the tunnel was dug by the Hamas terrorist group and was connected to a "kilometers-long" network of other passages under the Gaza Strip.
The tunnel reached "tens of meters" into Israeli territory in the area of the northern Gaza Strip, close to the Israeli community of Nahal Oz, the army said. It was constructed after the 50-day 2014 conflict between Israel and Hamas, according to the IDF.
It was detected using new technologies and methods that the IDF has deployed against the terror tunnel threat and was disarmed over the weekend, Lt. Col. Jonathan Conricus said.
"This was clearly a terror tunnel that connected to other tunnels in the Gaza Strip," he said. "It extended into Israel and violated Israeli sovereignty."
Security forces had been monitoring this tunnel network, which had been under construction for years, the spokesman said. The decision was taken to destroy the tunnel once it crossed into Israeli territory, he added.
Palestinian tunnel diggers were working their way up to the surface to construct an exit within Israeli territory when the army decided to act.
The tunnel was sealed up rather then being bombed, and the sealing material was estimated to extend deep into the underground network on the Gaza side, rendering sections of connecting tunnels useless, the spokesman said.
He did not say if there were any Palestinian injuries during the process to seal the tunnel.
It was the fifth tunnel extending into Israel from Gaza that the IDF has destroyed in recent months, he noted.
"The IDF doesn't seek an escalation. We are defending our borders," Conricus said. "We will not tolerate or allow Hamas to turn the border area into an active combat zone."
In a post to his Twitter feed, Liberman lauded the destruction of the tunnel and warned Palestinians in Gaza that Hamas was wasting their aid money on pointless tunneling operations.
"We open the week with an impressive intelligence and operational achievement, with the destruction of another terror tunnel, the longest and deepest discovered so far," Liberman said.
Read More: Times of Israel