Israel Defense Force (IDF)
IDF demolishes Gaza attack tunnel that penetrated 200 meters into Israel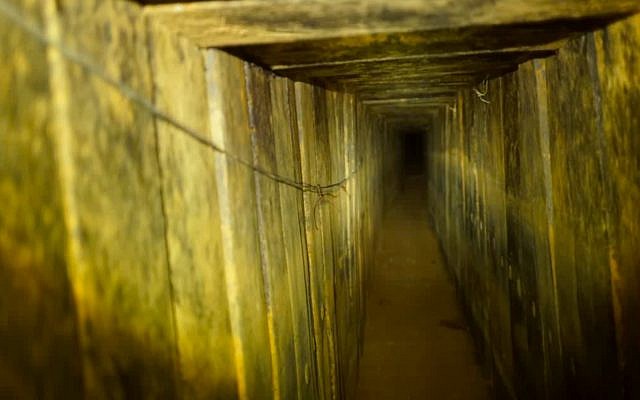 The Israel Defense Forces on Thursday destroyed a tunnel that penetrated some 200 meters into Israeli territory from the Gaza Strip, which the army said was dug by the Hamas terror group using techniques meant to make it more difficult to spot by Israel's detection systems.
The tunnel originated in the area of Khan Younis in southern Gaza and was "part of and connected to a military tunnel network," according to IDF spokesperson Lt. Col. Jonathan Conricus.
The military said this was the 15th tunnel destroyed by Israel since October 2017.
In the past two years, the Israeli military has employed a variety of technological and intelligence means to find these underground tunnels, with which Israel fears Hamas and other terror groups could commit attacks inside Israel.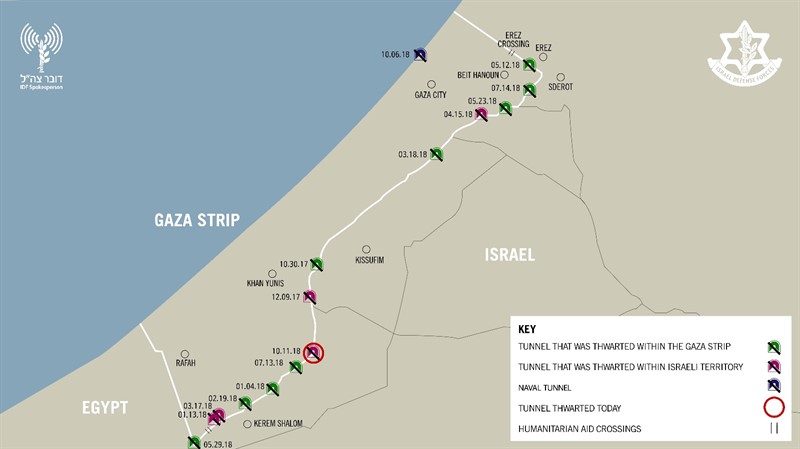 The Defense Ministry is also constructing a new above- and below-ground barrier around the Gaza Strip in order to combat these tunnels. It is due to be completed next year.
Conricus would not elaborate on the techniques Hamas employed in the construction of the tunnel to try to avoid detection by the IDF.
"This specific tunnel, in the way it was built, indicates that Hamas is trying to challenge our counter-tunnel efforts. They are changing the way they excavate in order to make it more difficult for us to detect them," Conricus said.
"But we have different technological developments that allow us to bridge that gap as well," he said.
Read More: Times of Israel