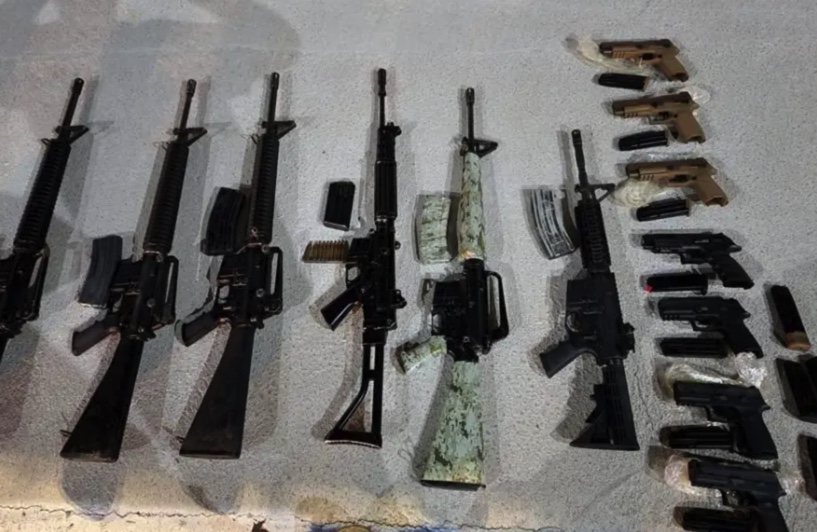 In The News
IDF confiscates millions of shekels worth of weapons smuggled from Jordan
Soldiers from the Yoav Brigade have this year thwarted more than NIS 7 million worth of weapons smuggled from Jordan, The Jerusalem Post has learned.
In four large smuggling attempts in the area of the Yoav Regional Brigade (80th Division), 57 weapons worth NIS 7.5 million were confiscated. Another NIS 4 million of cocaine was intercepted and 53 illegal migrants from Georgia, Sri Lanka, Moldova, Turkey and the United States were arrested after illegally crossing the border from Jordan.
In one event in March, security forces thwarted the smuggling of 37 weapons and "ecstasy" tablets worth NIS 2.3 million. The police said the weapons were set to be delivered to Palestinians in the Hebron area in the West Bank or to criminal elements in the South.
In another attempt in June, forces confiscated three bags containing five M16 rifles, seven pistols, a Kalashnikov weapon and ammunition.
Read More: The Jerusalem Post