Israel Defense Force (IDF)
IDF colonel critically injured in Gaza War to light Independence Day torch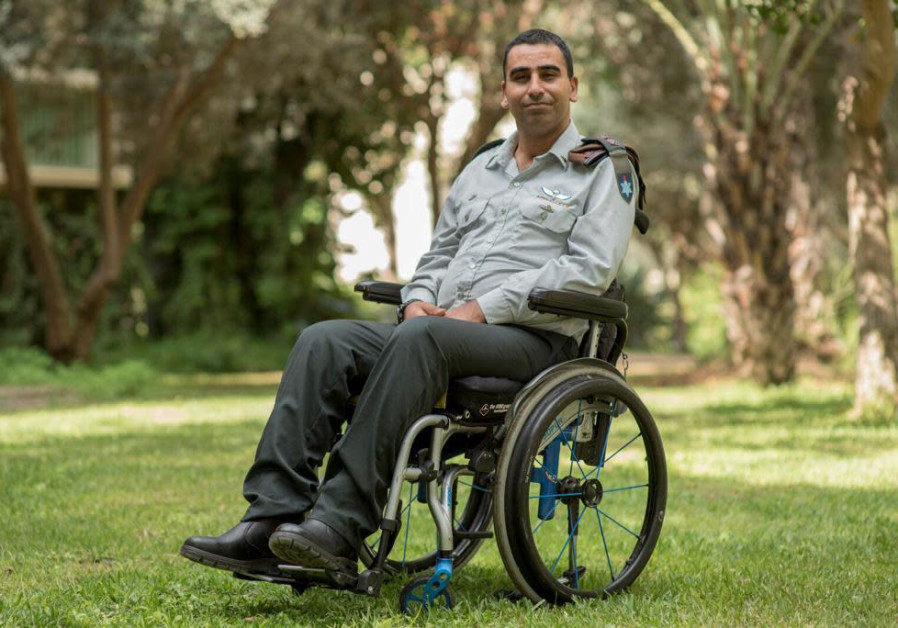 An IDF colonel critically wounded during Operation Protective Edge in 2014 will light the IDF's torch at the 71st Independence Day celebrations.
Col. Shai Siman-Tov was the deputy commander of the Golani's 12th battalion during the IDF's last war in the Gaza Strip and was critically injured during an infamous battle in Shejaia with Hamas, when a tunnel collapsed. A concrete beam hit his helmet and broke five vertebrae. He was airlifted in critical condition to Soroka-University Medical Center and has since been wheelchair-bound.
He returned to the military in 2015 and was promoted in rank and currently serves as a team leader at the IDF's Tactical Command College.
He was recommended to the public committee for the selection of torch bearers by IDF Chief of the General Staff Lt.-Gen Aviv Kochavi, and approved by the chairman of the ministerial committee for symbols and ceremonies, Miri Regev.
Regev said that Siman-Tov "symbolizes the determination of the spirit and the strength of the soul to overcome the body's ailments. The process of his recovery from his severe injury during Operation Protective Edge and his return to serve as an IDF commander is a story of the heroism of the spirit and the growing desire to overcome all obstacles… Col. Siman-Tov, I'm proud of you and salute you."
Read More: Jerusalem Post