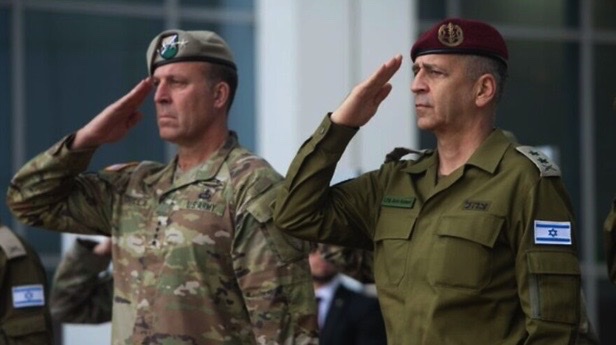 In The News
IDF chief of staff welcomes US CENTCOM commander in Tel Aviv
Israel Defense Forces Chief of Staff Lt. Gen. Aviv Kochavi led an honor guard at IDF headquarters in Tel Aviv on to receive the new Commander of the United States Central Command (CENTCOM), Maj. Gen. Michael Kurilla, on his first official visit to Israel.
The visit will focus on "U.S.-Israel cooperation, maintaining regional stability and dealing with joint operational threats and challenges," the Israeli military said in a statement. Israel officially moved from the European Command (EUCOM) to CENTCOM on Sept. 1, 2021.
During his visit, Kurilla will also observe the IDF's "Chariots of Fire" exercise, according to the IDF. The month-long drill is the largest held by the Israeli military in decades, and will simulate "intense multi-arena combat in the air, at sea, on land and in the cyber arena," according to the military. Originally scheduled for May 2021, it was delayed by the outbreak of fighting with Hamas.
Read More: JNS