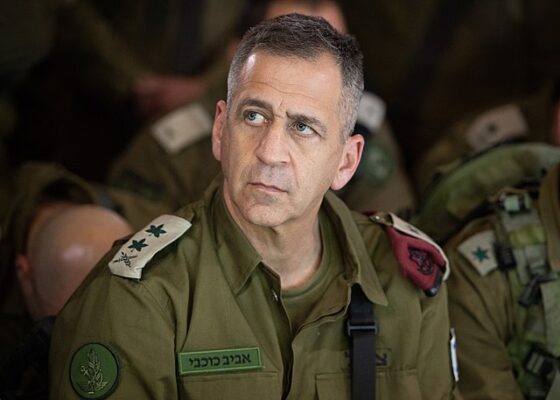 In The News
IDF chief Kohavi to fly to Washington to discuss Iran, Gaza
06/15/2021
IDF Chief of Staff Lt.-Gen. Aviv Kohavi will fly to Washington on Saturday evening, a month after he was set to go to discuss the Iranian threat and other regional challenges.
During his trip, which will be his first as Israel's top military officer, he is expected to meet with his American counterparts in an attempt to persuade them not to reenter the Iranian nuclear deal.
Kohavi was initially set to meet with Secretary of Defense Lloyd Austin, National Security Advisor Jake Sullivan, Chairman of the Joint Chiefs of Staff Gen. Mark Milley, head of the US Central Command Gen. Kenneth McKenzie Jr. and head of the US Special Operations Command Gen. Richard D. Clark.
Read More: Jerusalem Post