Israel Defense Force (IDF)
IDF chief: Israel destroyed hundreds of 'terror targets' in Gaza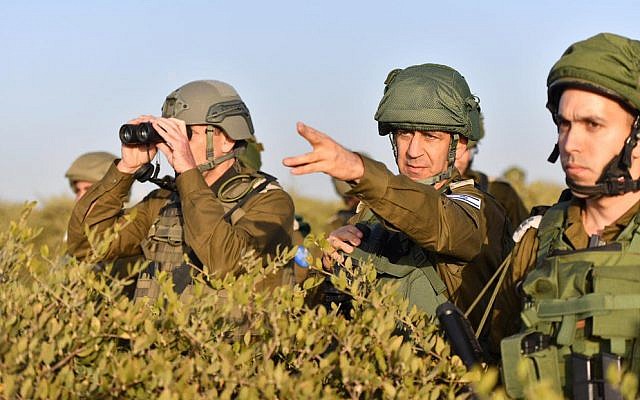 IDF chief of staff Lt. Gen. Aviv Kohavi said Monday that the Israeli military destroyed "hundreds of military targets" in the Gaza Strip during two days of fighting between Israel and Palestinian terror groups.
"The terrorist army operating in the Gaza Strip, hiding among its own citizens, did not predict the strength of the IDF and the security organizations, which destroyed hundreds of terrorist targets, including headquarters, arms depots, as well as ostensibly civilian infrastructure and buildings that had become terrorist dens," Kohavi said in an address ahead of Israel's Memorial Day for fallen soldiers, which begins Tuesday evening.
"Along with the significant damage to the enemy, I wish to express deep regret over the deaths of four of our citizens and to wish a speedy recovery to the wounded," Kohavi said.
"The IDF will continue to attack with force, as needed, wherever it is needed," he added.
A ceasefire between Israel and the Gaza terror groups went into effect at 4:30 a.m. Monday, ending two days of intense fighting that saw more than 600 rockets fired at Israel and four Israeli civilians killed.
The Israeli government refused to confirm the reported truce, apparently so as to avoid publicly acknowledging its negotiations with terrorist groups.
Read More: Times of Israel