Israel Defense Force (IDF)
IDF braces for violent protests on Gaza border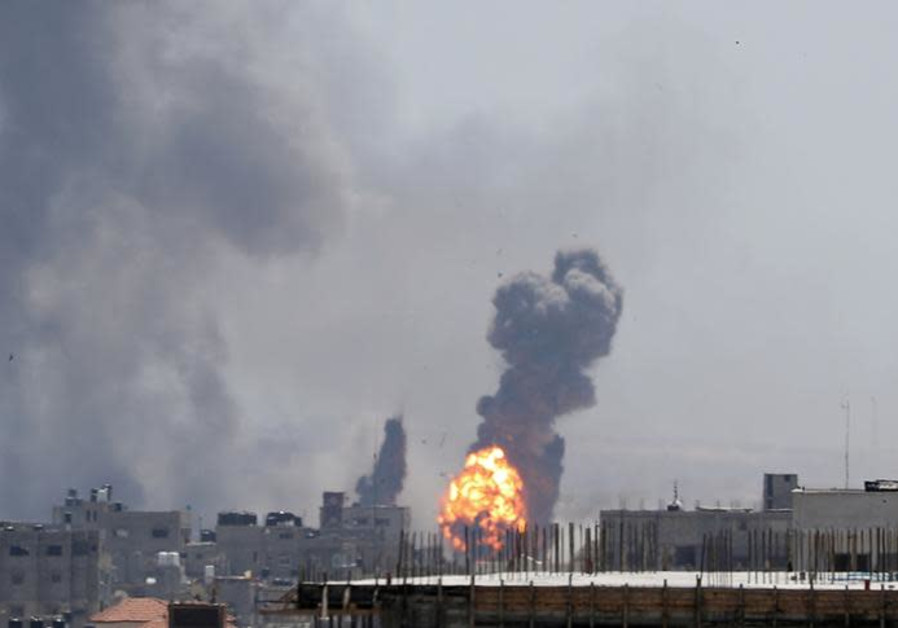 Israel struck Hamas targets in the Gaza Strip early Thursday morning after the launching of a rocket towards Israeli border communities.
"The IDF said fighter jets "attacked an underground terrorist infrastructure on a military compound belonging to the Hamas terror group in the southern Gaza Strip. The attack was carried out in response to the rocket fire from the Gaza Strip earlier in the night.
The IDF will continue to act against any attempt to harm Israeli civilians, and considers the terrorist organization Hamas responsible for everything that is happening in and out of the Gaza Strip," it added.
According to Palestinian media reports, the strike targeted sites in the neighborhoods of al-Rayyan east of Rafah and al-Zaytoun in Gaza City.
The rocket, which was intercepted by the Iron Dome missile defense system, triggered sirens in Kibbutz Nirim in the Eshkol regional council at around 12.15 a.m., shortly after Israel closed the fishing zone off the Strip following continued launching of incendiary and explosive balloons from Gaza into Israel.
Read More: The Jerusalem Post