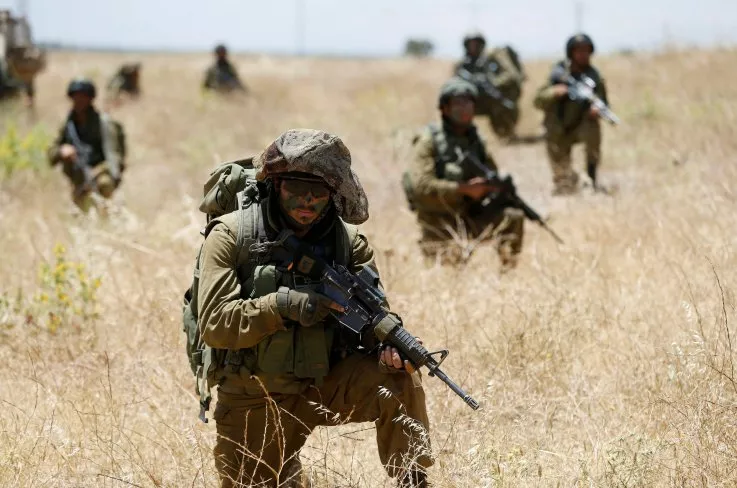 Hezbollah
IDF Beefs Up Northern Command Over Tensions with Hezbollah
The IDF reinforced the Northern Command with additional infantry troops on Thursday following a situational assessment as tensions with Hezbollah rose following the death of one of its fighters in Syria.
"In light of a situational assessment that was held in the IDF, it was decided to send a pinpoint reinforcement of infantry troops to the Northern Command," the IDF Spokesperson's Unit said in a statement.
The reinforcements, one battalion and a number of additional troops, were deployed to the Northern Command's Galilee Division amid heightened tensions following the announcement by Lebanon's Hezbollah that one of its members was killed in an alleged Israeli airstrike in Damascus on Monday night.
The strike targeted several sites around the capital including a major ammunition depot, killing several Iranian and Syrian personnel as well as Hezbollah militant Ali Kamel Mohsen.
Following the alleged Israeli strikes on Monday, the Lebanese daily Al-Akhbarreported that Hezbollah had raised its alert level "to monitor activities" of IDF soldiers along the border between the two countries, as well as statements attributed to Hezbollah secretary-general Hassan Nasrallah suggested that Israel should be wary of an attack.
While several Hezbollah members have been killed in alleged Israeli airstrikes in Syria over the past year, it was the first time that Hezbollah confirmed the death of one of them since August when two terrorists and an Iranian were killed in an IAF strike targeting an IRGC cell that Israel said was on its way to launch armed drones to attack targets in northern Israel.
Read More: Jerusalem Post