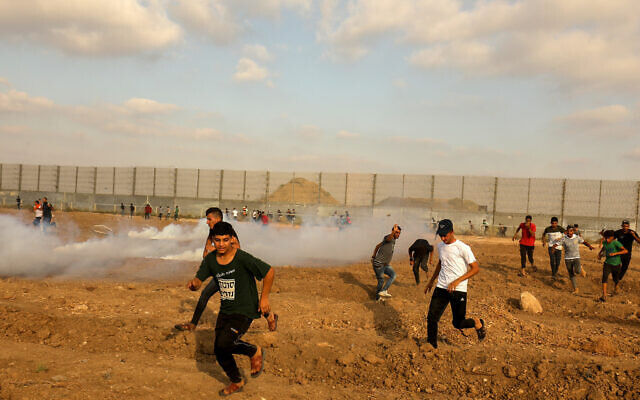 In The News
IDF beefs up deployment on Gaza border ahead of planned protests
The Israel Defense Forces sent additional troops to the Gaza border ahead of protests organized by Hamas planned for Wednesday, with the military facing rising tensions on the frontier, alongside growing criticism following a weekend border riot in which a soldier was shot and severely wounded.
Gazan terrorists continued to launch arson balloons into Israel on Tuesday, hours after the IDF struck the Strip from the air late Monday, raising fears that the low-simmer fighting could snowball into a larger confrontation.
The military said that it would make changes to its deployment along the border, after an initial probe into Saturday's border violence identified a number of failures in the way the army responded to the riots.
Read More: Times of Israel