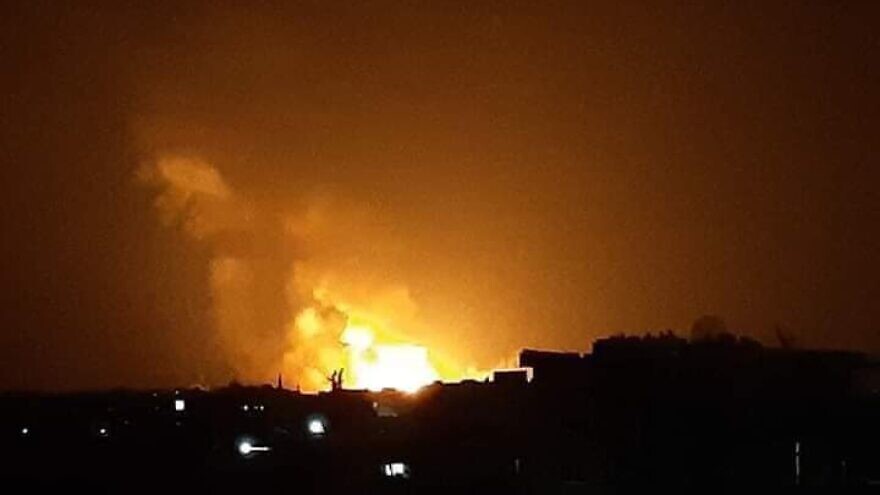 In The News
IDF attacks Syria in response to rocket reaching deep in Israeli territory
04/22/2021
Rocket sirens heard in Bedouin area of Negev, near Israel's alleged nuclear facility in Dimona
The Israel Defense Forces struck targets in Syria in response to an anti-aircraft rocket that had missed its target and flown deep into Israeli territory early Thursday.
Syrian state media SANA said the country's air defenses responded to an Israeli airstrike in the Dumair area, in the countryside by Damascus.
According to the IDF, the battery responsible for firing the rocket that missed its mark, apparently some Israeli aircraft in Syrian skies.
The rocket set off sirens in Abu Qrenet, a Bedouin settlement near the southern city Dimona (supposedly where Israel's alleged nuclear program is). A boom was heard in parts of the Negev, and as far away as Jerusalem.
Other batteries were targeted as well, the IDF statement said.
Read More: I24