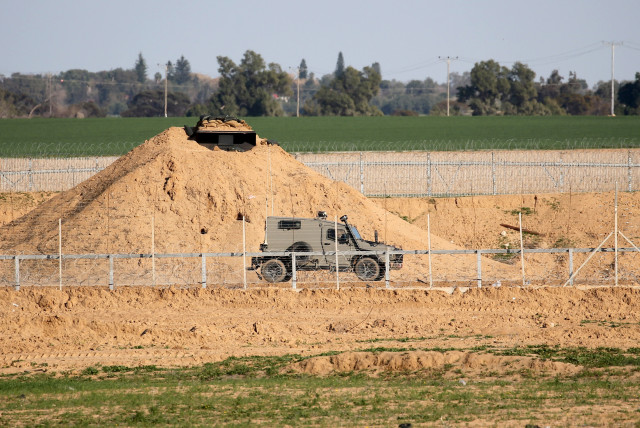 In The News
IDF arrests two Palestinians armed with knives who crossed Gaza border fence
03/21/2021
On northern front, Israeli military apprehends 3 suspects who crossed from Lebanon into Israel
Israeli troops on Sunday arrested two Palestinians who crossed the security fence separating the Gaza Strip from Israel, an Israel Defense Forces (IDF) spokesman said in a statement.
The individuals were armed with knives. Security forces took them in for further questioning.
In a separate incident on the northern front, IDF troops arrested three suspects who encroached into Israel from Lebanon.
In a statement, the IDF said that "A short while ago, IDF troops spotted three suspects who crossed the Blue Line from Lebanon into Israeli territory adjacent to the community of Yiftah. The troops apprehended the suspects and they are being questioned at the scene."
The military later said the three were Sudanese migrants seeking work in Israel, and were returned back to the Lebanon.
Last week, the IDF arrested an armed Palestinian who entered Israel from the Palestinian enclave.
Read More: I24