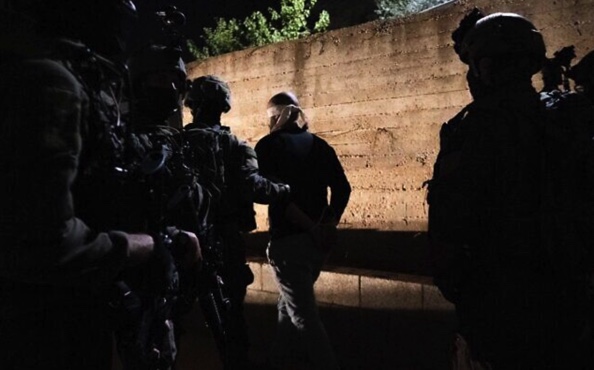 In The News
IDF arrests 3 Lion's Den members, 15 more Palestinian suspects in overnight raids
Israeli troops operated extensively throughout the West Bank in the predawn hours of Wednesday morning, arresting 18 wanted Palestinians including three members of the Lion's Den terror group, the military said.
The Israel Defense Forces launched major arrest operations after a series of Palestinian attacks that killed 19 people earlier this year. Another Israeli woman was killed in a suspected attack last month, and another four soldiers have been killed in the West Bank in attacks and during the arrest operations.
In the northern West Bank city of Nablus, troops arrested three members of the loosely organized terror group known as Lion's Den, which has claimed near-nightly attacks on troops and civilians.
A night earlier, Israeli troops killed the apparent leader of the group as well as four other gunmen in a raid in Nablus, which also saw troops destroying a bomb factory.
Read More: Times of Israel