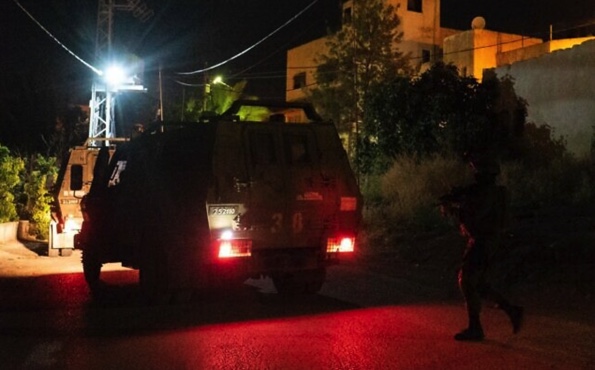 In The News
IDF arrests 2 more Palestinians for allegedly aiding suspects in Elad terror attack
Security forces arrested two more Palestinians for allegedly aiding the two suspects accused of a deadly terror attack in the central city of Elad last week, the military said Thursday.
The Israel Defense Forces said troops arrested the two in predawn raids in the West Bank towns of Rummanah and Burqin, near Jenin.
The two Palestinians accused of hacking three Israelis to death with an axe in Elad last Thursday were residents of Rummanah. They were arrested on Sunday after a 60-hour manhunt.
The two arrests on Thursday mean four Palestinians have now been detained on suspicion of assisting As'ad Yousef As'ad al-Rifa'i, 19, and Subhi Emad Sbeihat, 20.
Elsewhere in the West Bank, troops detained seven others over suspected involvement in terror activities, the IDF said. A makeshift submachine gun was also seized.
Read More: Times of Israel