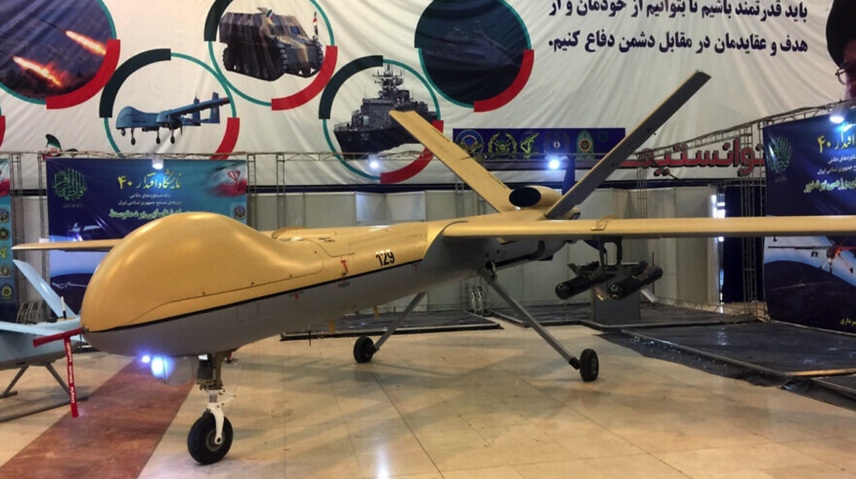 In The News
IDF adapts its capabilities to deal with 'pandemic of Iranian UAVs'
The Israel Defense Forces is dealing with a growing "epidemic" of Iranian-made unmanned aerial vehicles, senior Israeli military officials cautioned on Monday.
The message came a day after the IDF revealed that in March 2021, Israeli Air Force F-35i fighter jets conducted their first interception of other aircraft, shooting down two Iranian-made UAVs as they approached Israeli airspace. Those UAVs were identified as Shahad 197-type Iranian systems, which have a flight range of some 2,000 kilometers (1,240 miles) and a flight time of 20 hours.
One Iranian UAV was approaching Israeli airspace from the east and the other from the south. At least one of the UAVs had handguns on-board, representing an attempt to breach Israeli airspace and drop off firearms to Hamas in Gaza and likely to Hamas or Palestinian Islamic Jihad in the West Bank, according to the officials.
"This incident joins the growing list of Iran's UAV attacks against Israel," the IDF said in a statement on Sunday. In February 2018, an Iranian UAV launched from Syria was downed by an IAF Apache helicopter in the Beit She'an Valley area, which carried explosive material for delivery to terrorist elements in the West Bank.
Read More: JNS