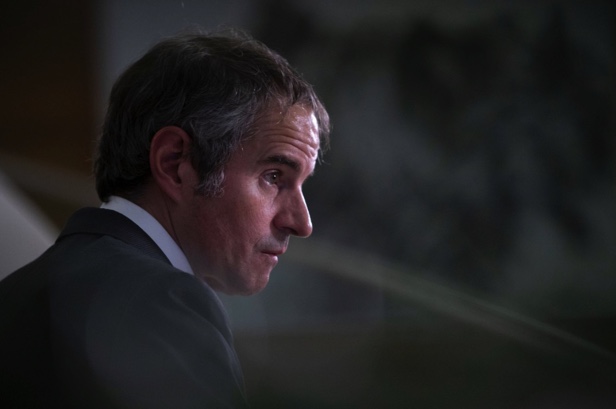 In The News
IAEA Sounds Alarm on Iran's Atomic Work as EU Tries to Save Deal
The head of the United Nations' nuclear watchdog said his agency was "extremely concerned" about undeclared uranium enrichment in Iran with negotiations aimed at restoring the 2015 nuclear deal still "frozen."
In the last few months the International Atomic Energy Agency was "able to identify traces of enriched uranium in places that had never been declared by Iran as places where any activity was taking place," Director General Rafael Mariano Grossi told the European Parliament on Tuesday.
"We are extremely concerned about this," he said. "The situation does not look very good. Iran, for the time being, has not been forthcoming in the kind of information we need from them."
Negotiations to revive the landmark accord that limited Iran's nuclear activity in exchange for sanctions relief have been stalled since March, grounded first by Russian demands related to its war in Ukraine, then by a standoff over a Trump-era terrorism designation on Iran's Islamic Revolutionary Guard Corps.
Read More: Bloomberg