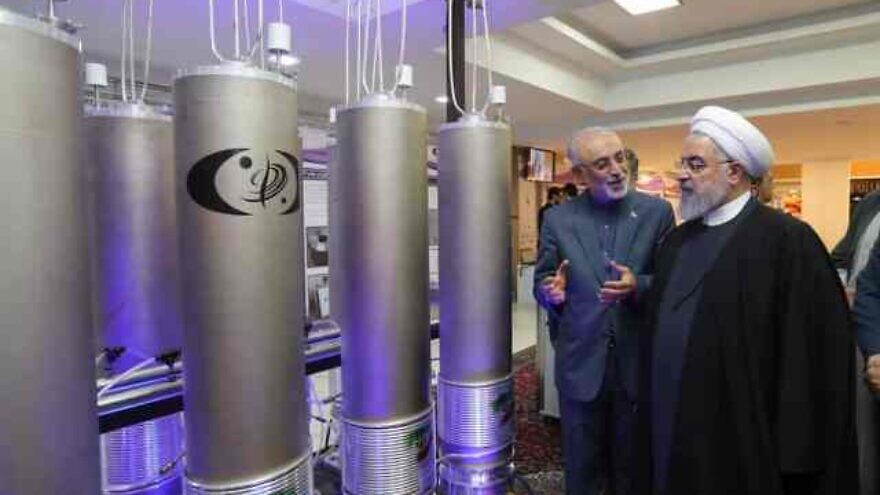 In The News
Iran
IAEA: Iran increases highly enriched uranium stockpile
Iran has increased its stockpile of highly enriched uranium, the International Atomic Energy Agency (IAEA) said on Thursday.
The U.N. agency also chastised Tehran for continuing to bar its officials from accessing or monitoring Iranian nuclear sites.
As of Oct. 22, Iran has around 62.3 kg. (137.3 lb.) of uranium enriched to 60% purity, according to the IAEA's latest quarterly report. This represents a 6.7 kg. increase since the IAEA's last report in September.
Enrichment to 60% purity is one short step away from 90% weapons-grade fissile material.
Read More: JNS