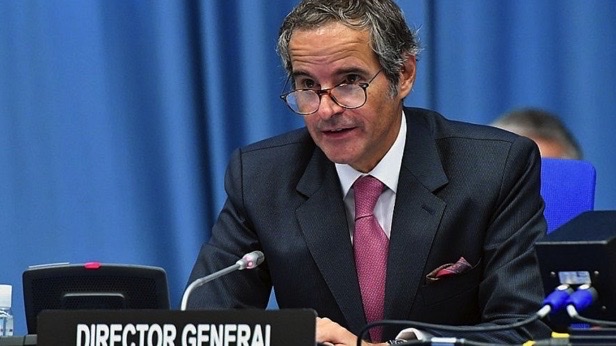 In The News
IAEA head says Iran won't disclose nuclear activity at undeclared sites
Head of the International Atomic Energy Agency (IAEA) Rafael Grossi said Iran was not cooperating fully regarding uranium particles found at older, undeclared sites.
"I am not trying to pass an alarmist message that we are at a dead-end, but the situation does not look very good. Iran has not been forthcoming in the type of information we need from them," he told European Parliament committees on Tuesday, reported Reuters.
"We are, of course, still hopeful that some agreement is going to be reached within a reasonable time frame, although we have to recognize the fact that the window of opportunity could be closed any anytime," he said.
Since March, international negotiations in Vienna over reviving the 2015 nuclear deal have stalled, mainly over Iran's demand that Washington remove the Islamic Revolutionary Guard Corps from its list of Foreign Terrorist Organizations.
Read More: JNS