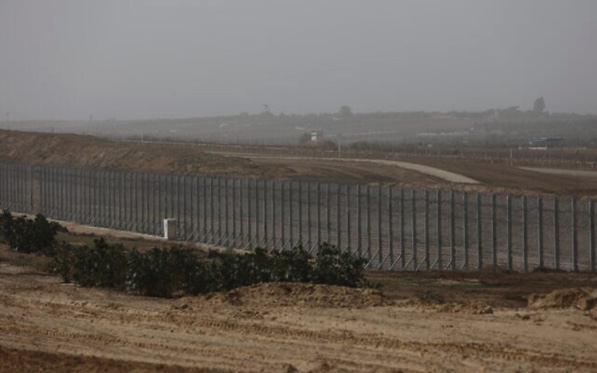 In The News
'I thought everyone held guns': Gazan girl makes rare Israel visit to face her fears
Facing repeated wars and neverending military conflict, a 12-year-old Gaza Strip resident developed post-traumatic stress disorder, her parents say. The girl's condition worsened to the point where she feared day-to-day activities and always sought to remain physically close to her parents.
Recently the girl, whose name remains withheld and who is identified here only by the first letter of her name in Hebrew, "Gimel," received rare permission to visit Israel with her father in what has been dubbed a "resilience visit."
Gimel was granted permission to enter by the Coordination and Liaison Headquarters at the Erez Crossing between Gaza and Israel in a process facilitated by the Ynet and Yedioth Ahronoth media outlets.
"Her fears ruled her," Gimel's father, who regularly crosses into Israel to work, told Ynet.
"Every time I go into Israel she fears something will happen to me," he said. "I tell her again and again there's nothing to worry about, that I go to Israel to earn a living for us."
Read More: Times of Israel