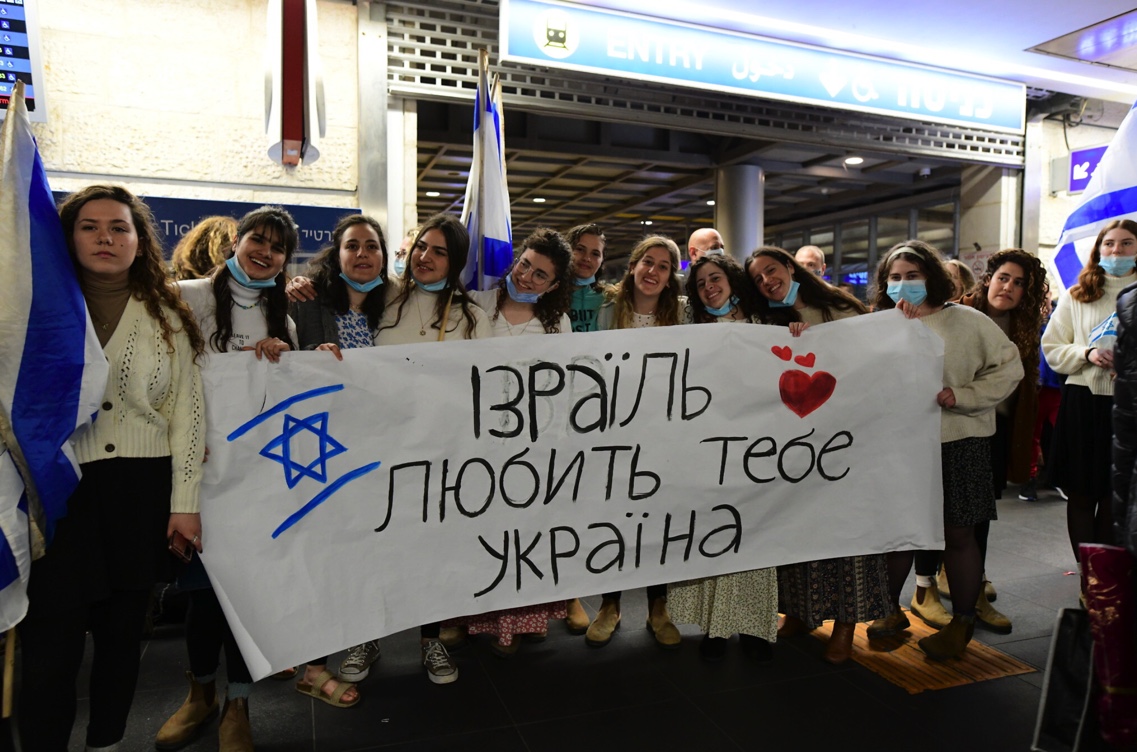 In The News
'I just want my kid to be ok': After days of travel, Ukraine refugees land in Israel
Most of the harried travelers arrived at the airport in Iasi, Romania on Thursday after days of traveling with only one or two suitcases — an entire lifetime of possessions and memories distilled into a couple of bags.
They had come from numerous cities, towns and villages across Ukraine — fleeing the Russian invasion of their country.
When they reached the border with Moldova, they were met by representatives of Israel's United Hatzalah, who bused them to Romania for a flight to Israel, specially chartered by the aid organization.
Around 170 refugees, all of them Israeli citizens or close relatives of citizens, flew to Ben Gurion Airport where they were greeted by crowds of strangers who gathered to welcome them to their new lives.
Some of those who took the flight believe they will eventually go back to Ukraine. Others say they won't.
Belarus-born Eliezer Stefansky moved to Kyiv eight years ago with his Russia-born wife Ina, to work as teachers. The pair traveled from Kyiv to Chișinău in Moldova before crossing into Romania.
Read More: Times of Israel