Incitement
Issues
With husband and in-laws being stabbed below, Michal Salomon rushed kids to safety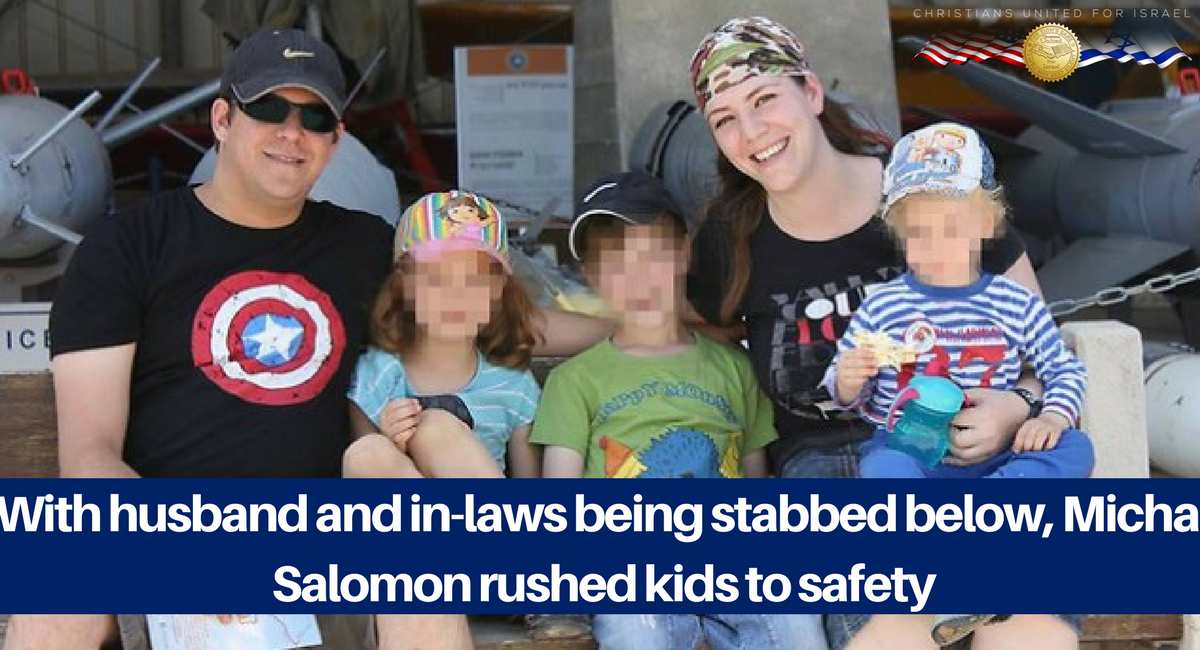 With her family members being stabbed to death in the kitchen, Michal Salomon on Friday night gathered her children, hustled them into an upstairs room and held the door closed "with all her might."
"I started hearing screams and shouts," Salomon, whose husband Elad was killed in the terror attack, recounted to the Yedioth Ahronoth newspaper on Sunday. "I held the door with all my might because it would not lock. I lost sense of time, but I didn't let go of the handle.
"I called the police and reported the incident with all the children around me," said Salomon, a mother of five who also lost her father-in-law, Yosef, and sister-in-law, Chaya, in Friday's terror attack in the West Bank settlement of Halamish. Michal's mother-in-law, Tova, was recovering from stab wounds at Shaare Zedek Medical Center in Jerusalem.
The assailant, 19-year-old Palestinian Omar al-Abed, knocked on the Salomons' door just minutes before festivities to celebrate the birth of a new grandson for Yosef and Tova were set to begin.
The family opened it, thinking al-Abed was the first guest to arrive, Rachel Maoz, a neighbor and close friend of the Salomons, told The Times of Israel late Saturday night.
"I saw the profile of a man who had walked into the kitchen… I heard him asking them in Arabic, 'What is your name?' I immediately understood that something was wrong, that something bad was happening," Michal Salomon told Yedioth