Jerusalem
Hungary to open office with 'diplomatic status' in Jerusalem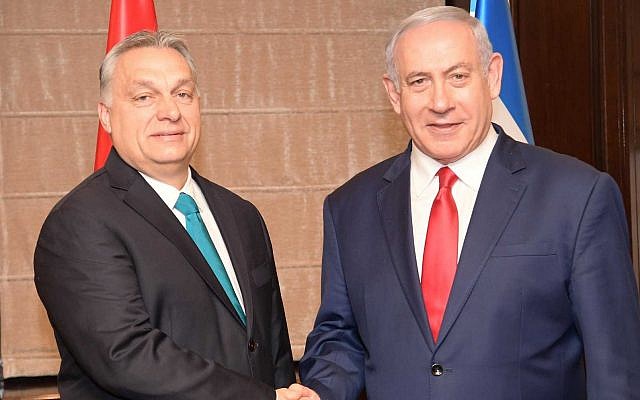 Hungary will open a trade office in Jerusalem that will have official "diplomatic status," the country's prime minister announced Tuesday during a short visit to Israel.
"I just informed the prime minister that the Hungarian government decided that we will open up a trade representation here, which will have a diplomatic status, so we will appear now in Jerusalem officially as well," Prime Minister Viktor Orban said, standing next to Prime Minister Benjamin Netanyahu after the two leaders held a bilateral meeting in the capital's King David Hotel.
"So I hope it will be a good step forward to even improve further the relationship between the Israeli people and Hungary," he said speaking in English, as the planned translation from Hungarian into Hebrew failed.
Netanyahu thanked Orban for "deciding to extend the embassy of Hungary in Israel to Jerusalem, that is to have an extension in Jerusalem that deals with trade."
"This is important," the Israeli leader went on. "It's a sign of our friendship. And it's also a place in Jerusalem that can welcome you next time you come here."
In an earlier meeting with Netanyahu, Slovak Prime Minister Peter Pellegrini also announced the opening of cultural and trade office in Jerusalem, though it was not immediately clear if it would have any diplomatic status.
But Orban and Pellegrini both stopped short of recognizing Jerusalem as Israel's capital. Currently, only the US and Guatemala have their Israel embassies in Jerusalem.
Read More: Times of Israel