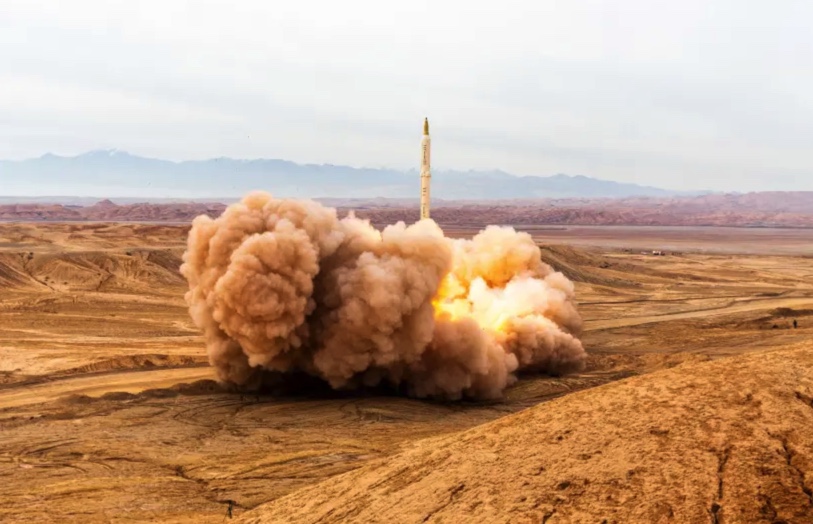 In The News
How war in Ukraine increases Iran's threat to Israel
Reports on Thursday morning showed Russian attacks across Ukraine, including against key airports and military sites. Air raid sirens were heard in western Ukraine and in Lviv where some countries – including Israel – have relocated their embassies.
The message that Russia's unprovoked attack has for the world is clear: Other countries can do the same.
In the Middle East, Iran understands that the Russian operation gives it a blank check to continue attacking countries throughout the region. This has repercussions potentially for Israel. Jerusalem has always behaved as if it will have to face Iran alone, but the conflict in Ukraine is yet another message for the Middle East.
While Israel-Iran tensions have gone on for decades, the question is whether the Russian war in Ukraine will open a Pandora's Box of similar invasions and wars.
There is a chance that the war in and the US focus on Ukraine could lead Iran to believe it can exploit this chaotic time to encourage its proxies to attack Israel. Hezbollah has been threatening Israel and increasingly stockpiling missiles and drones. Tehran could benefit from the Ukraine crisis by either getting a reduction in nuclear sanctions or empowering its proxies.
To understand Iran's current posture is to understand that in many ways, Iran's attacks on countries in the region foreshadowed Russia's aggression. Iran has encouraged its proxies and allies in the region to attack countries such as the United Arab Emirates, as well as US forces in Iraq and Israel.
Read More: The Jerusalem Post