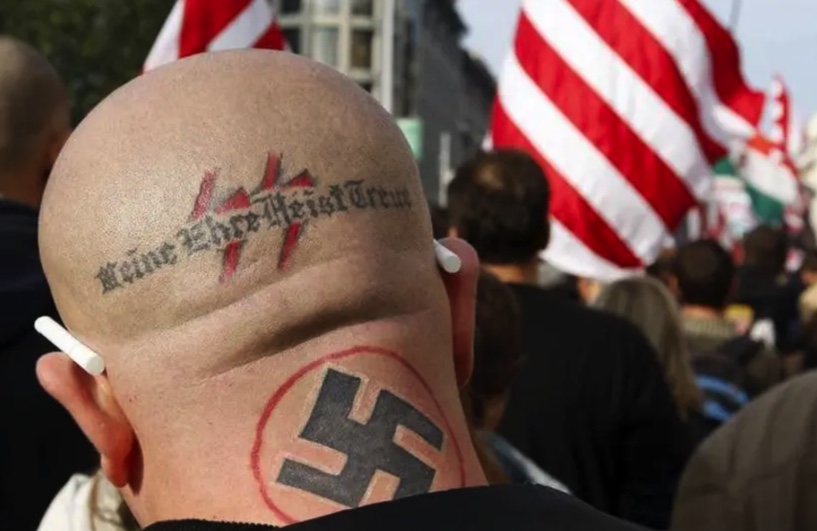 In The News
How Neo-Nazi movements thrive in the Digital Age
International Holocaust Remembrance Day, marked last week, falls each year on January 27, the day the Red Amy liberated Auschwitz in 1945, and commemorates the 6 million Jews along with countless members of other minorities exterminated by the Nazis and their helpers.
It is our duty to remember, but we must also pay heed to the current situation because Nazism is yet to be defeated. Its ideology has endured since Hitler's fall and until our days, now under the rubric of neo-Nazism.
This movement has spread and developed through the years, adapting itself in every generation since. Today, neo-Nazism acts and spreads primarily through the digital sphere, gaining renewed strength.
The world has seen many hate crimes and terrorist attacks carried out by the followers of this ideology. Among the most recent were the Tree of Life – Or L'Simcha Congregation synagogue shooting in Pittsburgh, Pennsylvania in October 2018, the Christchurch mosque shootings in New Zealand in March 2019 and the Poway synagogue shooting in Southern California in April 2019.
All these were carried out by far-right extremists influenced by the fast-growing ideology. Neo-Nazism has existed since shortly after the defeat of the Third Reich.
Read More: The Jerusalem Post