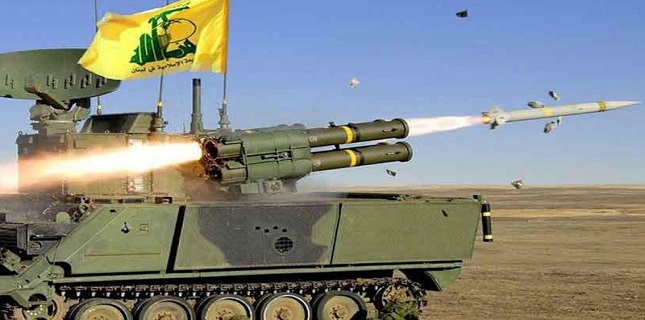 Hezbollah
How Might Hezbollah Retaliate Against Israel?
Hezbollah has been prodded to respond to the death of one of its fighters in Syria in what it says was an Israeli airstrike this week.
 The terrorist group which has thousands of fighters, more than 150,000 missiles and controls part of the government of Lebanon says that Ali Kamel Mohsen was killed on July 20. Other members of the group may also have been harmed.
Over the last several days Hezbollah supporters have put up hundreds of social media posts vowing revenge. These kinds of rhetoric of "revenge" are similar to Iran's claims it will avenge the death of IRGC commander Qasem Soleimani who the US killed in early January.
What we know about Hezbollah is that it is an organization to be taken seriously. When it paints itself into a corner by saying it will respond to the killing any of its members, it tends to do something.
However, Hezbollah must weigh this against the regional reality. Israel is far stronger today than on the eve of the 2006 war.
The same Hezbollah leader, Hassan Nasrallah, gambled in 2006 that Israel would not respond to his attack on a patrol in which Israeli soldiers were killed and bodies kidnapped. He had been watching Israel closely since the Israeli withdrawal from Lebanon in 2000, and he had also watched how Israel responded to the kidnapping of Gilad Schalit by Hamas in Gaza.
Read More: Jerusalem Post