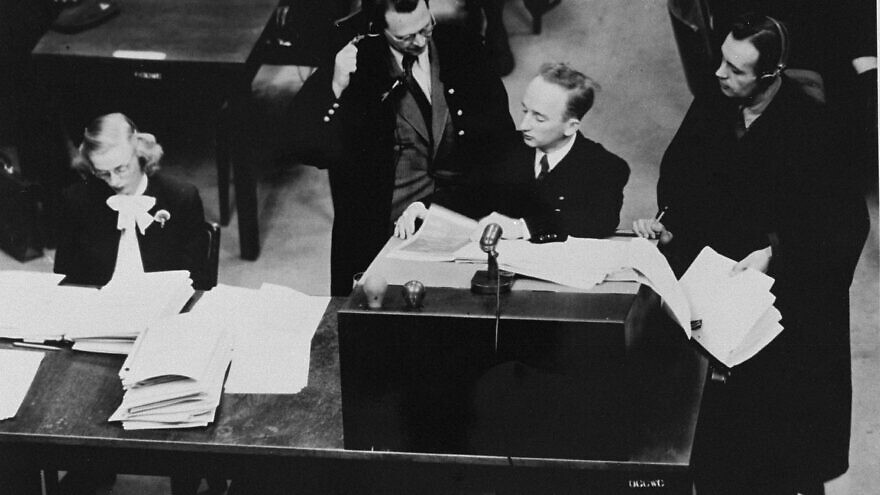 In The News
House introduces bipartisan bill to award Nuremberg trials prosecutor with Congressional Gold Medal
A bipartisan group of the members of the U.S. House of Representatives introduced a bill on Thursday to award a Congressional Gold Medal to the last living prosecutor of the Nuremberg trials.
The bill was introduced by Reps. Lois Frankel (D-Fla.), Joe Wilson (R-S.C.), Ted Deutch (D-Fla.), Gus Bilirakis (R-Fla.), Jim McGovern (D-Mass.) and Chris Smith (R-N.J.) would award the medal to 101-year-old Benjamin Ferencz on the 86th anniversary of the Nuremberg trials.
"From his military service during World War II, to his role as chief prosecutor in a trial that brought 22 Nazi officials to justice, Ben Ferencz has led a remarkable life dedicated to the pursuit of justice," Frankel said in a news release. "He is a treasure to the Palm Beach County and hero to our global Jewish community, and it is an honor to be introducing a bill to award him the Congressional Gold Medal. It's my hope that this award reminds us all of the importance of always taking a stand and doing the right thing, and helps us keep the horrors of the Holocaust from fading from our collective memory."
Ferencz was born in 1920 in Transylvania, in modern-day Hungary. His family fled anti-Semitic persecution and emigrated to the United States, where Ferencz grew up in New York City.
Read More: JNS