US-Israel Relationship
House approves motion condemning anti-Semitism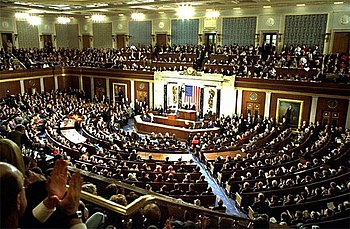 The House overwhelmingly approved a motion on Wednesday that adds language condemning anti-Semitism to a bill that would cut off U.S. support for the Saudi-led military campaign in Yemen.
The vote comes days after freshman Rep. Ilhan Omar (D-Minn.) stoked controversy with a tweet linking U.S. lawmaker support for Israel to money.
Omar's remarks were heavily criticized by Democratic lawmakers including Speaker Nancy Pelosi (D-Calif.). President Trump has called for her to resign from Congress over the issue
Omar has apologized for the comments, though not for a separate tweet that criticized the American Israel Public Affairs Committee.
She has ripped Trump over his criticism, saying he has "trafficked in hate [his] entire life."
The motion on anti-Semitism passed with 424 votes, after GOP lawmakers requested a roll call vote.
Two GOP members, Reps. Thomas Massie (Ky.) and Justin Amash (Mich.), voted present during the procedural vote.
The motion states that "it is in the national interests of the United States to combat anti-Semitism at home and abroad. With an unfortunate rise in anti-Semitism and attempts to delegitimize Israel, the United States House of Representatives must emphasize the importance of combating anti-Semitism and reject all movements that deny Israel's right to exist."
The underlying legislation on the Yemen war is also expected to be approved, despite opposition from the White House.
Read More: The Hill